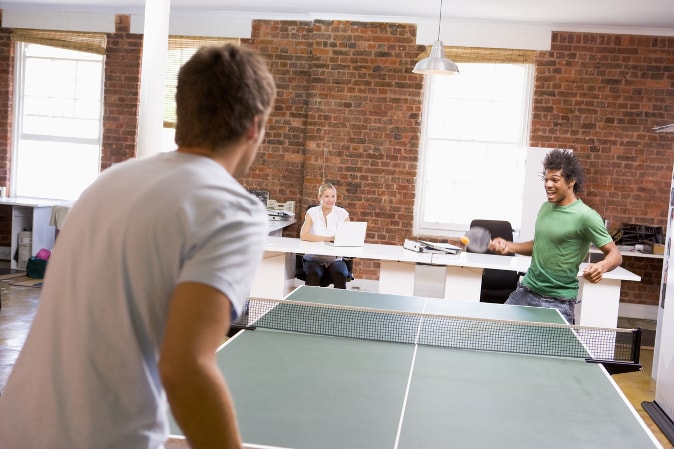 5 smart ways to utilise your leased office space
Are you getting the most out of your leased office space? Most companies focus on their primary objective – using the area to house their staff and manage their day-to-day affairs, without thinking about how they can extend the value of their premises.
Your office probably offers a lot more potential than you realise. Here are just a few creative ways you can maximise the benefits of your leased office space; without spending a fortune in the process.
5 Great Ways to Use Your Leased Office
Create an appealing 'staff zone'
Staff retention should always be a top priority, as it's costly having to continually recruit new employees. Keep your team happier by creating a zone that's dedicated to helping them relax, recover or unwind at work. Some good ideas include: investing in some recreational items like a pool table or ping-pong table, getting some beanbags and magazines, or some cheap gym equipment. It's a great way of showing staff that you care about their well-being.
Make a sound-proof 'recording studio'
Is your business making podcasts or videos yet? If not, it's time to get started, as it's a great way to market your company. The good news is, a recording studio doesn't need to take up much space, and you can invest in recording equipment for a fairly reasonable price (at a push, even a mobile phone will do). Sound-proofing a part of your office shouldn't be too costly or time-consuming either, and staff will enjoy using this customised area.
Set aside an area for creativity
Actively nurture innovative thinking by making a creative zone somewhere in your premises. This could take whatever form works best for your team – with doodle pads, wipe-clean boards, music systems, collaborative work areas and more. Simply tailor the area to what you feel your team needs; as long as it gets the creative juices flowing, it's doing its job! Don't be afraid to make the zone a vibrant, colourful place to work in too, as this is likely to further inspire creativity.
Perfect your client area
Have you got a specific area for meeting and greeting clients? If not, you really should have. Even if it's just an area that's separated from the rest of the office via a few dividing walls, it'll create a more professional feel than holding a meeting at your desk. It's also a great opportunity to showcase your brand with some special furniture or artwork on the walls.
Create a 'wall of pride'
It's good to celebrate your team's achievements and to highlight any accolades or awards that your company has received. Set aside a part of the office for showcasing any great achievements, with a 'wall of pride' for pinning newspaper articles and features, to a shelf designed to show off your latest innovative products or even trophies! Having this highly visible area will act as a powerful motivator amongst your staff, and spur them on to work even harder for you.