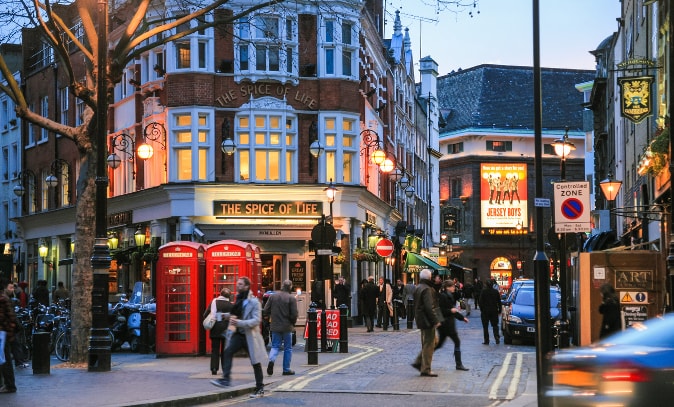 Brexit: How is it affecting London's commercial property?
Last year's EU referendum resulted in considerable panic across the UK's property market, particularly in London. With the Brexit announcement came uncertainty, which affected businesses in all industries, and had a temporary impact on commercial property leasing and investment.

A year on, and the market has defied the sceptics; remaining fairly buoyant in spite of the potential upheaval ahead. Here's a brief overview of how London's commercial property has fared.

Business is Booming

London's commercial property market is dependent on businesses; and evidence suggests that entrepreneurs haven't lost their appetite for the capital. Simon Rogerson, winner of last year's EY Entrepreneur of the Year, states that "other than the US, the UK is unrivalled as a place to start and grow a business", and judging by the numbers of start-ups setting up their business in the city, this seems to be the case.

Although many London firms are concerned about the impact on EU immigration curbs, plus potential tariff issues, this doesn't seem to have affected their enthusiasm for being in the capital.

A Record-Breaking Year

2017's commercial property sales figures were impressive; and were on course to top £20 billion by the end of the year. A large proportion of sales were made by overseas investors, keen to cash in on the tumbling value of the pound; with many of these being investors from Hong Kong.

Some experts believe that sales are likely to slow in 2018 once the Brexit negotiations are in full swing; though alternatively, this may push overseas interest even higher.

Construction Slows

One area of the commercial market that has undeniably been hit badly by Brexit is the construction industry, with the number of new office projects slumping in the last year, thanks to concerns over EU skilled workers and elevated materials costs. With demand for leased commercial property still high, this has put pressure on the London market.

This suggests uncertainty in the industry; which is a common theme across the board; from construction and development firms, through to the companies leasing commercial premises. As to whether the situation will change any time soon – only time will tell.

Commercial Opportunities
Savvy businesses in London may have already picked up on the slight downturn in rental rates; largely brought about by hesitancy over the Brexit negotiations. This presents itself as a key opportunity for companies wanting to base themselves in the capital – which remains one of the world's most important business hubs.

One industry expert suggested that businesses seeking leased premises are now likely to focus more on affordability and location; putting pressure on commercial property providers to offer something in the right place, at the right price. Again, this is great news for companies of all sizes; from start-ups to established firms.

Is Now the Time to Look for Commercial Premises?

The current market is driving landlords to offer greater price flexibility – something that is welcome news for businesses. This may present more options in terms of location and space. In short, Brexit has opened up some interesting opportunities that are worthwhile exploring.