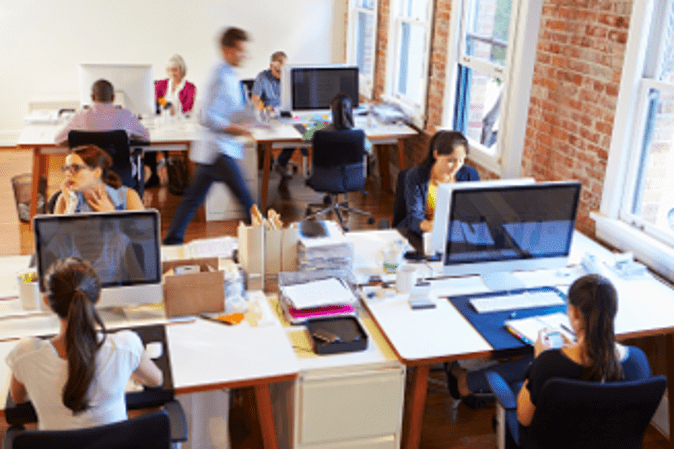 How to Make Your Office Look Professional
If you've invested in leased premises for your business, you'll want to make a good return on that investment – by using the space to get productive and dazzle your clients. As such, your top priority should be to unleash the potential of your workspace, and ensure that it looks as professional as possible.
With that in mind, here are just a few tips to help you transform your leased office space into a dynamic, impressive working environment.
Ways to Make Your Office Look More Professional
Update your technology
If you can afford it, updating your monitors, phone systems and printers can make a big difference, as it shows clients that you're prepared to invest money in your company. Likewise, going wireless wherever possible is a good idea, as wires often make office spaces look cluttered and untidy.
Invest in some branding
Obviously, your lease contract may have some restrictions about what you can and can't do in terms of decoration. However, most contracts permit some form of branding, such as posters on the walls or decals on the windows. This doesn't necessarily need to cost a lot – even adding some professional stickers featuring your company logo to the front of the desks can make a big difference.
Review your furniture
Start-up ventures often have to make do with what they can afford, which is fine for a little while. However, there will come a time when you want to upgrade your furniture for something more up-to-date. You may even want to buy a few statement pieces to give the workspace the 'wow factor'. If you're working to a budget, remember that you can find great second-hand furniture for a fraction of the price.
Sub-divide the space
Creating separate zones for meetings, break-out sessions, creative brain-storming and relaxation can add a sense of order to your offices; which greatly enhances its professional appearance. Again, this doesn't need to cost a lot – clever use of dividing walls and rearranging the furniture can work wonders.
Get the lighting right
Fluorescent strips immediately send your office right back to the 1980s, and they don't create a pleasant working environment either. Desk-lamps are a far more stylish way to illuminate the office, or if you prefer, some wall-mounted lights.
Say goodbye to the carpet
If your contract permits, you may want to rip up the carpet and buy some wooden flooring instead. This immediately brings your office into the 21st century, plus it's a lot easier to clean too, which is an added bonus.
Declutter the space
Encourage your staff to keep their desks as clutter-free as possible. You can help them achieve this by investing in desk-organisers, files and folders, and personal bulletin boards for each employee.
Add textiles and plants
Offices don't always have to be about geometric angles and hard materials. Sometimes, adding some chic cushions to a waiting area, or a few plants to the window ledge, immediately give the workspace a more high-end feel, and make it a more comfortable place to be in.