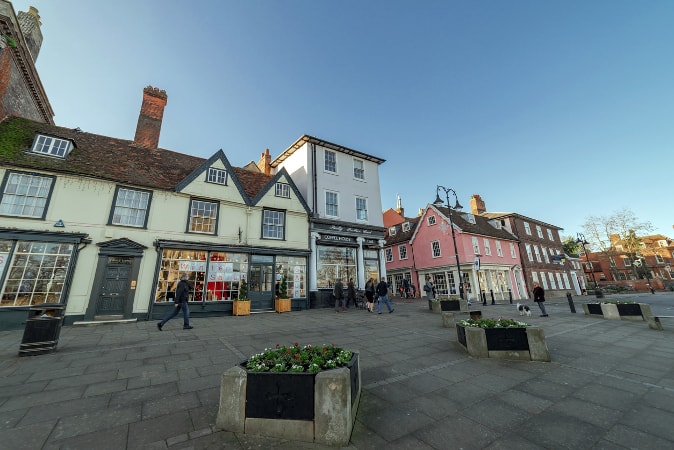 What are the benefits to SMEs of being based outside London?
If you're a start-up or relatively new company, location is especially important. Select the right place to get established, and you'll experience good growth. However, choose a place that's not well suited to your needs, and you may find the reverse is true.
Smaller towns are often the perfect location for SMEs to flourish. Here's more information.
The Advantages of Being an SME in a Small Town
Cheaper rental rates
Venture outside the cities, and you'll discover that it's far cheaper to lease your premises. This means you'll have more money to invest in other areas of your business – or alternatively, you can invest in bigger, more impressive offices.
There's less competition
In cities, companies are often well established, which means they'll have the necessary budget behind them to secure most of the business. In a small town, competition is reduced, enabling you to pick up more clientele in a shorter space of time.
Loyal customers
Customers are often fiercely loyal to local companies, particularly if they've enjoyed a good experience with them. This reduces the need to continually advertise for new custom, especially if you manage to build up a substantial, loyal following.
You'll add value to the community (and they'll appreciate it)
By choosing to set up in a small town, you'll be adding to the town's economy, plus providing products or services that might be badly needed by the locals. This is especially the case if you're the only company offering it – and you'll be especially valued as a result.
You can network more easily
There's usually a stronger sense of community in a smaller town, which is great for business. Get involved with local networking events and contact the other company-owners in the area; chances are that they'll be happy to pass customers on to you, in exchange for the same in return.
Less pressure
In a small town, you'll have more room to grow at a pace that suits you; without the pressure of higher rental rates and more competition to contend with. Then, when you're ready to take the next step, you'll be able to comfortably afford premises in a bigger town or city, and you'll be ready to compete with the businesses that are already established there.
Your business may be better suited to a small-town environment
Some companies are perfect for smaller towns, such as construction firms, estate agencies, eateries, nanny services and landscaping companies, to name just a few. Starting off in a smaller location is likely to be the best way to swiftly build a solid customer base.
You can add the personal touch
It's far easier to offer a personalised service in a smaller location. By getting to know your local customers, you can tailor their experience to suit them, which in turn, increases loyalty and trust.
Less expensive staff
It's usually cheaper to live in a small town, which means average salaries are generally less than in the big cities. This means you'll find staff at a more reasonable cost, without blowing your budget on paying higher salaries.