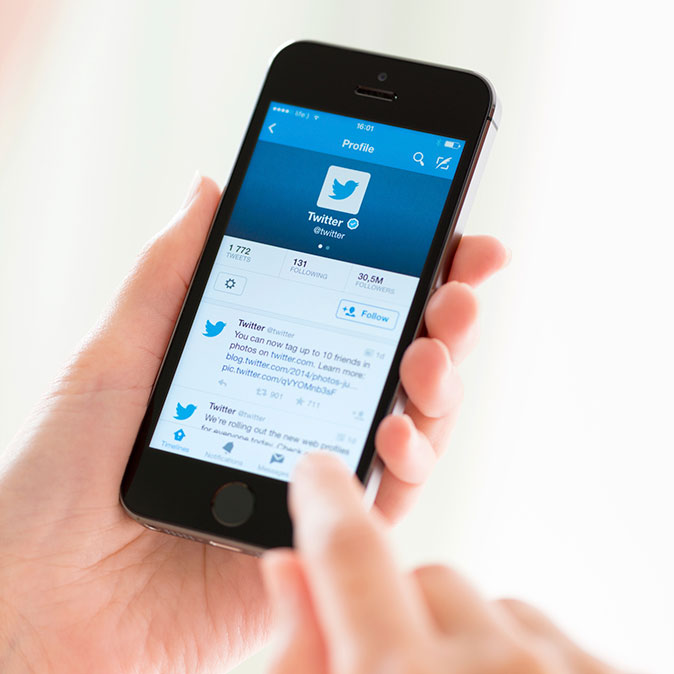 8 Property People You Need To Follow On Twitter Right Now
We love property. Which means that we love reading about property on the internet. The problem is, the property world is a juicy target for naff journalism, especially on social media. If you've ever set out to build a Twitter list of property people, you'll know how hard it is.
Considering that property affects just about everyone at some point in their lives, from where they live to how much money's in their pockets, you'd be surprised at the lack of really useful content.
So we've started a new series to bring you the best and brightest of the property tweeters. These are the people who tweet real, important news and actually useful content, all with a love for property at their heart.
If you love property, you need to start a new account just so you can be sure to see what these people are tweeting every day. Here's the first eight:
Commissioning Editor (property/business) for The Times, Carol won gongs as International Property Journalist of the Year and, prestigiously, Overall Property Journalist of the Year at the LSL Property Press Awards 2016.Need I say more? Carol is who you want to follow if you want your finger on the very beating pulse of the latest news in the world of property.
Alastair Stewart tweets about the property and construction markets, both international and domestic. But this isn't your average 'latest news!' feed. Alastair's feed is one to watch out for if you've got an academic eye for the number crunching, the trend scrutiny and the hard-hitting commentary that comes from 30 years as an analyst.
Another journo, Rhiannon Bury is Business Reporter for The Telegraph. What makes her feed a bit special? The fact that she specialises in commercial property and related services. Trust us, you won't believe how hard it is to find a journo who tweets regular, reliable and insightful news stories about commercial property specifically.
Paul Norman is Editor of CoStar. If any of you work in the property industry, CoStar will be a familiar name to you. They publish breaking stories and some excellent features and analysis, but the best thing about them for the Twitter addict is that they regularly create the news. Their original research winds up in Property Week, Property Wire and (shameless plug) our own Twitter feed. Follow the head honcho for some great property insight!
Editor of EuroProperty, Michael Phillips tweets regularly about – you guessed it – European property. This is the feed you want to follow if a little more of an international perspective, particularly European, is important to your day-to-day affairs.
Moving away from the professional journos, Mary Latham is a West Midlander with over 10,000 followers. How did she get them? By providing genuinely useful content for landlords in the UK. She tweets about the issues that landlords care most about and she always manages to spot the most important points of the latest development. Probably comes from being a landlord for 30 years and a long-time member of the National Landlords Association.
It's right there in the handle. Graham Norwood is one of the top property journalists on Twitter. He has a huge amount of followers and tweets several times a day with the latest, most relevant property news covering just about all the topics. And what's extra nice is that he really does engage with his followers!
Shameless plug #2, we know, but David's twitter feed offers some genuinely useful insight from one the UK's most successful property investors. With his characteristic honesty, we get to watch his ideas and perspective evolve as he mulls over new property and general business ventures. And what he lacks in quantity, he certainly makes up in eccentricity! Trust us, it's more authentic than a few other entrepreneurial feeds we can name.
So, what do you think of our first list? Is there anyone you think should definitely be on future lists? Leave us a comment or tweet us at @PearlAndCoutts and give us the benefit of your social media wisdom!