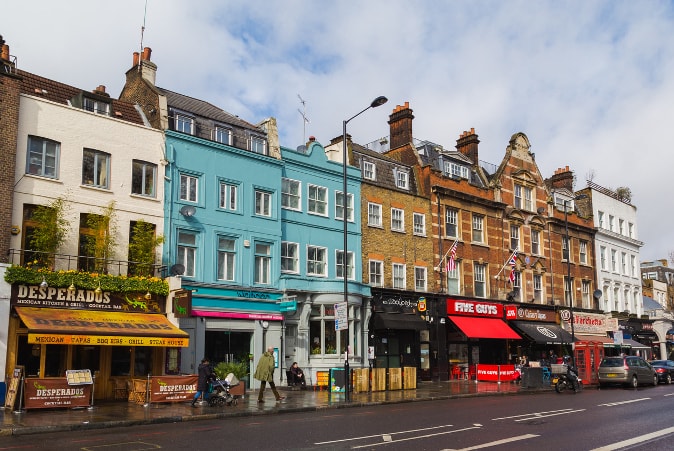 Soho's Alphabet is Being Revived in Islington! Here's a History of the Famous Bar
Back in the 1990s, if you wanted an after-work cocktail with friends in Soho, there was only one place to go – and that was the Alphabet Bar. Indeed, the 90s were the Alphabet Bar's heyday, when media types would swarm in en masse to sample the cocktails, grab a bite to eat, and occasionally, get ticked off by the bar's famously sharp-tongued staff!
After closing in 2013, most Soho residents and workers thought they'd seen the end of the Alphabet. However, plans are afoot to re-open it; this time in a brand-new location.
Harking Back to the Hedonistic Past
It's only to expected that the re-opening of the Alphabet Bar should stir up some memories for locals, particularly residents who have lived in the area for decades. The bar was originally established by Spike Marchant (a bartender), and immediately made its mark as a trend-setter, with a shabby-chic style that directly contrasted with many other bars in Soho.
It's thought that the new Alphabet Bar will echo the design ethos of the original – with the same laid-back ambiance and urban décor.
Where Can You Find the New Alphabet?
This time around, rather than strolling to Beak Street, you'll need to head to Upper Street in Islington. The new Alphabet Bar will be situated in the former site of Cabana – a Brazilian restaurant, and if the plans are anything to go by, it looks like it'll live up to its former illustrious reputation.
The Details
The bar will be part of Redcomb's empire, which currently has 16 bars and pubs across the capital. However, this means that it'll very much be 'kept in the family' – Dan Shotton and Mark Draper, who head Redcomb, also managed Alphabet from 2003 to its closure in 2013. Their in-depth knowledge of the original bar means that they'll be well positioned to recapture its famous personality.
The building is currently undergoing an extensive £600,000 revamp, and will focus on food and cocktails, with an extensive menu for both. Head chef Yaz Khadiri has developed the sharing-plate menu around mostly Moroccan cuisine (with a Mediterranean twist); with dishes like marinated lamb kebabs with harissa yoghurt, and cumin zaalouk salad.
The restaurant will have room for 100 diners, with a 50-cover roof bar and drinking area too – which guests can rent for private events if required.
Opening this Summer
All going to plan, it's believed that the new and improved Alphabet Bar will open in August 2018. Mark Draper comments: "We see this new division as a key opportunity for growth, further expanding our presence across Central London through the introduction of a range of independent social drinking and dining venues that centre on the neighbourhoods and audiences that they serve."
Given that it's in one of the capital's liveliest locations, it looks likely that the new bar will enjoy considerable popularity and reclaim the crowds that it once had back in the 1990s.