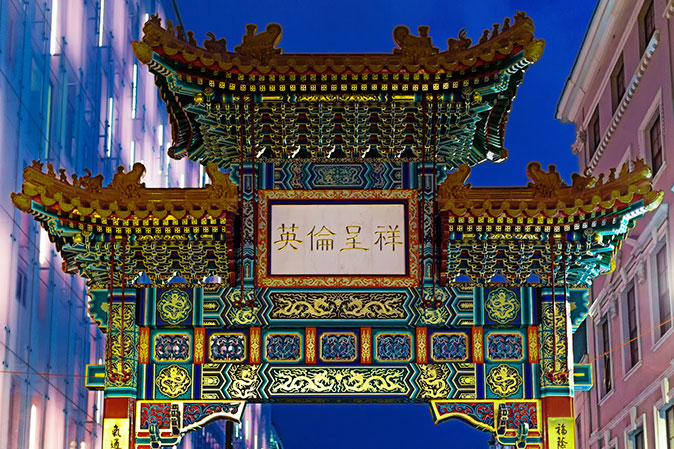 Chinese Investment in London Commercial Property

China has made significant investment into London's commercial property market in recent years. Owner of the world's second largest economy, China is increasingly dominating the global property investment market.
According to statistics from The American Enterprise Institute, China has invested $93.3 billion into the UK – far more than any other location in the world. In January and February 2016 alone, over £560 million of Chinese deals were transacted within the London market – clearly demonstrating the capital's popularity with Chinese investors.
Why China?
Part of the reason Chinese investors are keen to invest in the capital is the recent liberalisation of the Chinese market. With one of the strongest economies in the planet, China's businesses are in prime position to invest in Europe and extend their market reach. Additionally, London is also regarded as a safe haven for investors – which adds to its appeal.
At present, China's focus is predominantly in finance and property. Official statistics for the country indicate that they remain in a position of economic growth, and are gradually moving from a manufacturing / construction-dominated to a retail-dominated economy. As a result, it makes sense that Chinese companies would look overseas to grow their target market. 
Key Companies Investing in UK Commercial Property
There are many large-scale Chinese enterprises in London. Here's just a few of the key companies in operation in the city.
ABP (China) Holdings Group. In 2013, Boris Johnson announced that ABP London would be leading the development of the Royal Albert Docks site – creating a further vital business district after the city and Canary Wharf. Together with Indian company Strawberry Star, ABP stand to receive £1.7 billion for the project.
China Construction Bank. China Construction Bank acquired 111 Old Broad Street, office premises in the City of London, in June 2014. They paid £110 million to acquire the building.
China Vanke Co Ltd. Reports from commercial property magazine Estates Gazette state that China Vanke Co Ltd acquired a 20% stake in The Stage development in Shoreditch – a £750 million project.
Ping An Insurance (Group) Co of China Ltd. In 2013, Chinese insurers Ping An Insurance (Group) Co purchased the Lloyds building for £260 million, from a German fund managed by CommerzReal.
HNA Group. China's HNA Group, which owns Hainan Airlines, recently acquired 30 South Colonnade in Canary Wharf. Although the official amount in undisclosed, sources say that the building, which was put up for sale in May 2015, had an asking price of £215 million.
Greenland Holding Group. Greenland Holding Group, a Chinese development company, announced its plans to invest £1.2 billion in two projects in London – in Canary Wharf and the Ram Brewery site.
Dalian Wanda Group. The Dalian Wanda Group announced in 2013 that they would be developing two residential apartment buildings and a five-star hotel in London – with a predicted investment value of £700 million. More recently, the company stated their plans to invest £2 - £3 billion in the UK's regeneration project.
Continued Investment?
Despite the fact that China's domestic economy has slowed down in recent months, the country's businesses are still focused on investment opportunities in London. Property continues to offer attractive returns, which drives demand; and areas such as Southwark and Shoreditch still enjoy considerable popularity.
References:
http://www.standard.co.uk/business/business-news/london-is-pick-of-europe-for-world-s-biggest-companies-for-headquarters-9238130.html
http://www.standard.co.uk/news/techandgadgets/us-tech-entrepreneurs-moving-to-east-london-at-unprecedented-rate-9087047.html
http://www.savills.co.uk/blog/article/197855/commercial-property/central-london-office-investment-is-driven-by-increasingly-diverse-investor-group.aspx?locale
http://www.bbc.co.uk/news/business-34542147
http://www.spectator.co.uk/2016/02/why-british-investors-are-wrong-to-panic-about-china/
http://www.telegraph.co.uk/sponsored/china-watch/business/11965722/chinese-companies-investing-in-uk-real-estate.html
http://www.chinadaily.com.cn/bizchina/2015-10/26/content_22279803_8.htm
https://www.property-magazine.eu/chinese-investors-continue-to-pursue-uk-commercial-assets-36428.html