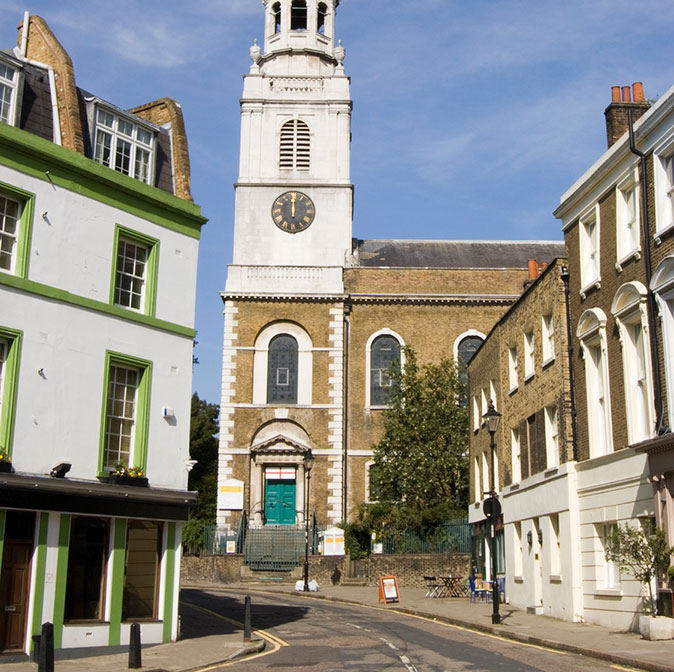 Clerkenwell: The New City at Half the Price
Where are the most dynamic spots in London to plant your business roots today? Be honest, Clerkenwell probably wasn't the first name that sprang to your mind. Once an area most commonly associated with workhouses and poverty, Clerkenwell's fortunes have markedly improved since then – and businesses of all descriptions, particularly creative companies, are setting up residence in the area.
Clerkenwell had a bit of a makeover in the 1990s, so it's been a favourite haunt of foodie bloggers for a little while now, but it's also, in fact, now one of the fastest-growing areas in central London in terms of the number and variety of businesses that live here. What turned it into the hub it is today? And why do so many businesses choose to set up shop there?
Why Clerkenwell?
Perhaps one of the most significant draw for businesses are the reduced costs associated with the area. Average total outgoings are just £81 per sq ft per annum in Clerkenwell – whereas other areas, such as St James's and Mayfair, cost nearly double the amount. It's also, unsurprisingly, far cheaper to buy commercial property here than in the West End.
However, there's more to the area than just cheaper rental rates and property prices. Clerkenwell has a lot to offer businesses, such as:
Diversity. The commercial properties in Clerkenwell are highly varied; and include period buildings, trendy converted warehouses and contemporary offices.
Transport links. Clerkenwell has excellent public transport links. Farringdon station provides both mainline and underground services, and slightly further east is Liverpool Street station, which offers a fast train service to Stansted Airport, departing every 15 minutes. Additionally, the area is set to be a major interchange for Crossrail.
Media reputation. The area is beginning to become synonymous with media and creative-based businesses; including notably The Guardian Newspaper. This is, in part, due to the availability of attractive converted warehouse offices – which offer airy, open-plan working spaces.
Forward-thinking working spaces. The Evening Standard recently announced the proposed arrival of Club Zetter at the Zetter Hotel in Clerkenwell. It plans to offer offices and lounge spaces to encourage innovation and collaboration between companies in the area. This, plus other local co-working spaces, are part of the reason why start-up ventures are attracted to the district.
Businesses in Clerkenwell
The area has a lot to offer businesses, particularly tech companies, architects, design agencies and media enterprises. In fact, according to Clerkenwell Design Week, the area is home to more creative companies and architects per square mile than anywhere else in the world – emphasising its status as a hub for businesses of this nature.
Well-known companies such as Buzzfeed, MOVEGuides and Picfair operate from Clerkenwell; and businesses such as Transferwise, Citymapper and GoCardless also first started in the area. However, it's not just well-established companies that operate from Clerkenwell. Start-up ventures are enjoying considerable success in the area, and are making the most of not only the low rent, but also the opportunity to use co-working spaces.
The Future of the Area
Increasing numbers of companies are seeking to base themselves in the area – which in turn, has driven demand considerably. However, there are still excellent business premises available for sale or rent in Clerkenwell, and most importantly, they still remain considerably cheaper than other parts of London.
It is advisable to move fast though. With more businesses moving into the area, it seems likely that eventually, rental rates and commercial property prices will start to rise to reflect the growing demand.

References:
1) http://www.findalondonoffice.co.uk/toolbox/rental-guide/
2) http://www.standard.co.uk/business/london-startups-to-get-new-home-at-trendy-zetter-hotel-in-clerkenwell-a3151031.html
3) http://www.clerkenwelldesignweek.com/visit/
4) https://hubblehq.com/blog/office-space-clerkenwell-london-tech-architecture-branding-design