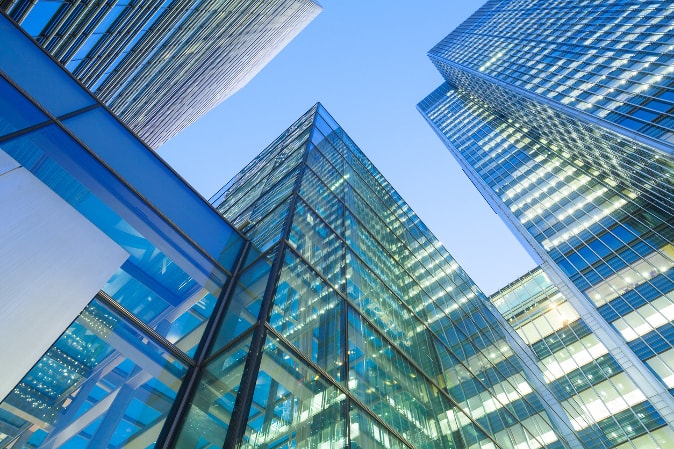 Commercial news round-up: February 2018
It's the start of 2018, and so far, the commercial property market seems geared up for another successful year, though the Brexit negotiations are having impact; particularly in the construction industry.
Here's some insight into the key commercial property news this February. 
High Sales Figures Forecast
Based on the high number of commercial property transactions in 2017, experts predict that 2018 looks set to be another busy year, with total sales exceeding £50 billion. Industrial space looks set to be in hot demand, with traditional office spaces also performing strongly. The popularity of workspaces outside London is likely to continue rising too.
A New Shape on London's Skyline
London is known for its landmarks, such as the Gherkin and the Cheesegrater. Now, if the latest plans are anything to go by, there could be another iconic structure in the capital's skyline – The Golf Ball. Early designs for the huge sphere (which will serve as a concert venue) suggest that it will be larger than St Paul's Cathedral, with an impressive vaulted roof inside. Consent hasn't yet been given for the building – watch this space for further developments.
Huge Development Plans for the South-East
Construction firm Sir Robert McAlpine are planning a major venture with John Baker, the man behind London's Burlington Arcade. Combining forces to form The Commercial Parks Group, they're focused on constructing £2 billion's worth of office space in locations across the south east. The first place to benefit from this project will be Crawley, where an entire street of dated commercial buildings are in the pipeline to be redeveloped. The Commercial Parks Group have similar plans for Bromley and Haywards Heath.
Construction Industry Optimism is Down
The construction industry has been hardest hit by the Brexit vote, largely due to concerns about curbs on EU immigration, which provides companies with a substantial percentage of their skilled workforce. According to a survey carried out by PMI, levels of optimism within the industry had fallen to a five-year low, because of falling volumes of work, and concerns over the impact of the final Brexit negotiations. Material cost was also a factor, as prices had risen as a result of the tumbling value of the pound.
Birmingham's Booming
According to experts, Birmingham enjoyed a record-breaking year in 2017 for commercial sales. A local agent commented on the good balance of supply and demand in the city, which ensures a steady stream of new enterprises seeking to based themselves there. Given its central location in the UK, it's unsurprising that Birmingham is so popular with businesses in all industries – and this is especially true of logistics companies, who need easy accessibility to all parts of the country. Based on the city's excellent performance last year, experts predict that 2018 looks set to be another great year for commercial property in the area.
Battersea Power Station to be Sold
One of London's most well-known landmarks, Battersea Power Station, is due to be sold for £1.6 billion, in one of the capital's largest ever deals. Permodalan Nasional Berhad, a Malaysian sovereign wealth fund, in tandem with Employees Provident Fund of Malaysia, have declared their intention to buy; and current development will continue in the space, which will include residential, retail, leisure and commercial units.