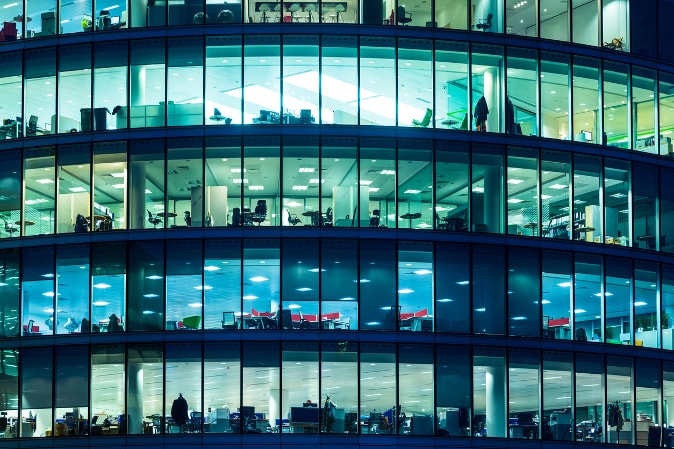 Commercial property news round-up: March 2018
It's been a busy month for commercial property in the UK, with several notable sales, development proposals, and other key events taking place. 
Here's a brief run-through of the most important news stories so far.
Land Purchased in Preparation for Crossrail 
British Land recently purchased Woolwich Estate for over £100million, as part of its expansion of sites close to the new Crossrail route. The mixed-use site, which is situated in south east London, covers close to five acres, and the company plan to "really transform the area" and improve the retail and residential elements as part of their development process. The Woolwich Estate is the latest in a long line of Crossrail-related investments made by British Land.
Asian Investors Dominate the London Market
Last year saw a dramatic rise in overseas investment, particularly in the capital. This was especially the case with Asian investors (China and Hong Kong mainly), with major purchases including the iconic 'Cheesegrater' building. Thus far in 2018, the trend seems to be continuing, with Asian interest in the London commercial property market still going strong.
Kings Cross Transformed
Once regarded as a run-down area, Kings Cross has been given a new lease of life, thanks to a £3billion regeneration drive. Original constructions, such as the Granary Buildings (1851) have preserved their period features with some key updates, and the iron gas-holders are now being used to enclose luxury apartments (with some of the penthouses costing several millions). Some much-needed office space has also been created in the southern part of the development area; with the steel-clad architecture paying homage to the area's industrial past.
Big Retail Plans for Yorkshire
Lateral Property Group, together with Highgrove Group, recently announced plans for their substantial shopping mall in Castleford, West Yorkshire. The mall, to be called Axiom, will be located by the M62, near to an existing outlet centre on Junction 32, and will be part of a 106-acre estate that also features a stadium for Castleford Tigers Rugby League Club.
"The scale of Axiom," says Philip Lunn, co-founder of Lateral Property Group, "means we have the space and flexibility to draw from the best retail and leisure innovations from around the world, and curate them in one place." If all goes to plan, construction should commence later this year, with a completion date marked for 2021.
Investor Appetite Remains Strong
With Brexit negotiations now underway, confidence seems to be returning to the commercial property market, with office and industrial sectors both performing strongly. Indeed, in 2017, investment into industrial stock was up by 80% on the previous year, and this trend shows no signs of abating. This is strong evidence that companies still view the UK as a place to do business in.
Online Retail Boom Drives Demand for Industrial Space
One of the main drivers behind the demand for industrial space is the rise of online retailers. As such, companies such as Segro are increasing their property portfolios by as much as a fifth to keep up with customer requirements.
David Sleath, chief executive for the company, commented: "We're building around 50% of our developments speculatively now, particularly when they are in urban areas, because we have seen that where we build them, tenants will come."