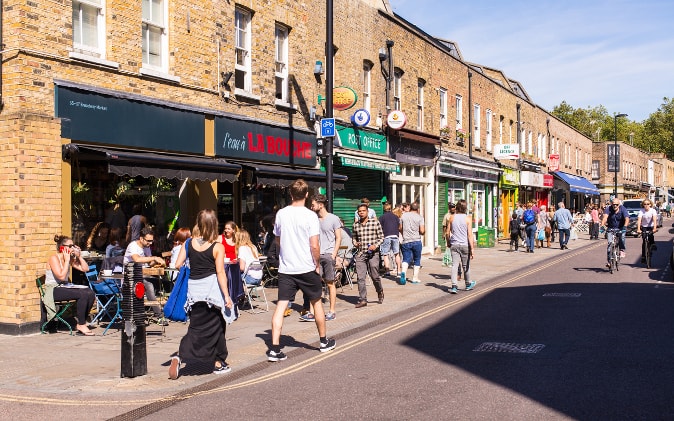 Good news Hackney
The news is scary right now. What with people anxiously following every little twist and turn, it's no wonder so many are trying to disconnect from social media.
It doesn't have to be this way. We like to feel good – who doesn't? – and feel-good news is around us all the time. You just have to look for it.
We wanted to provide a little 'antidote' to the anxiety in the mainstream news. So, here's a regular feature rounding-up all the feel-good news stories from our local areas.
This week: Hackney. There's much to celebrate in our vibrant and caring Hackney community, as many of these stories show. It's the residents and their community-driven values that make this one of London's most liveable locations.
The Third Annual I Love Hackney Mayor's Civic Awards
The third I Love Hackney Mayor's Civic awards will take place on May 23rd this year. Nominations for the coveted awards closed on the 3rd of April. The awards will celebrate individuals in the community who have made a significant contribution to their neighbourhood and made Hackney a better place to live. Last year's winners were Janette Collins, founder of The Crib youth project, Bobby Kasanga, founder of Hackney Wick FC, and charity fundraiser, Felicia Ogunleye.
The First Graffiti School for Children Opens in Hackney
For the first time, at the end of April, children from Hackney will have access to a course which will teach them the history, culture and techniques of graffiti. Schoolkids will take part in three-hour sessions where they will learn everything from tags to murals and the finer details of creating awesome street art.
Gold Coins Found in a Hackney Garden Are Named One of Britain's Top Treasure Finds
In May, a collection of gold coins found in a Hackney Garden was named one of Britain's top 20 treasure finds. The shortlist of twenty will be put to a public vote later this year to decide Britain's greatest ever treasure find.
The set of coins belonged to a family of Jewish refugees who fled Nazi Germany in 1938. The family were living in Hackney and decided to bury the 160 coins in two separate jars. However, in 1940, the house was bombed, and the family perished, except for Martin Sulzbacher, who was in Australia when the bomb struck. On his return, he tried to find the gold coins but was unsuccessful. In 1952, workmen carrying out works on the property found one of the jars and returned it to Martin. The second jar of coins didn't turn up until 2007. Although Martin had died in 1981, the jar and coins were given to his descendants. They gave the collection to Hackney Museum to share the remarkable story with the Hackney public.
The Hackney Gazette Won an Amnesty UK Media Award for its Hidden Homeless Campaign
On the 28th of March at the annual Amnesty UK Media Awards, the Hackney Gazette and journalist Emma Youle were awarded for their groundbreaking investigative journalism. The feature told the often-overlooked stories of those living in temporary accommodation and battling homelessness in the wider Hackney area.
The series of articles shared the delight many felt when they received accommodation. Sarah-Louise expressed her relief at getting out of a cycle of living in hostels and into her own flat. It also drew attention to the plight of those living on the streets with illnesses and the daily struggles they face, even when they can stay in a hostel.
Hackney's Citizens Express Solidarity Against Violence
Crowds of Hackney residents and community leaders gathered at Hackney Central Station on the 5th of April to call for an end to the recent surge in gang violence across the capital. The Hackney residents locked fists in an uplifting gesture of solidarity. They shared their own stories with the public on a megaphone and appealed directly to gang members to bring an end to gang violence in the capital. Youth workers, religious groups, activists and community groups were among those in attendance. They then marched to nearby housing estates, spreading their message of peace.