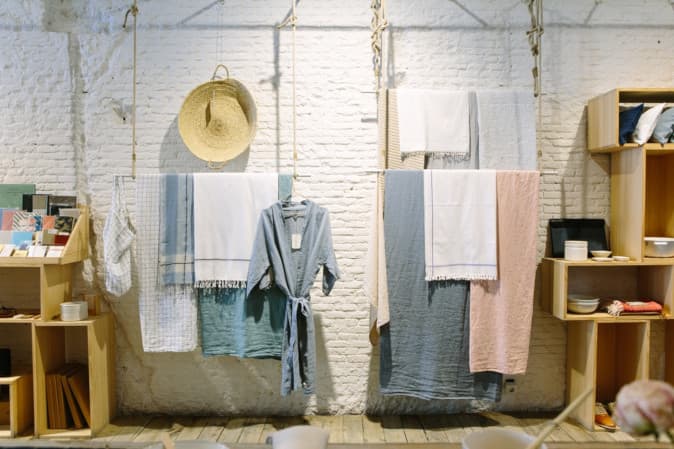 How London's top retail brands use physical space to foster a connection with their customers
According to one report, as many as 87% of people in the UK shop online. With internet giants such as Amazon dominating the market, it's easy to see the impact this has on 'bricks and mortar' retailers.
However, physical shops aren't taking the situation lying down. Instead, many of London's top retail brands are fighting back – using their physical space to offer something fresh and different for their customers.
Debenhams – social shopping?
Debenhams was one of the first brands to challenge the status quo, by introducing a gym to their Sutton store. Sweat! Sutton is situated inside the shop, and has workout equipment and regular aerobics classes. The concept is based around the idea of 'social shopping'; encouraging customers to stay for a gym session, then browse the Debenhams store afterwards.
They've since opened two other gyms in key locations – Manchester and Bristol.
House of Vans – selling the lifestyle
The House of Vans store is focused on delivering a lot more than footwear. The 30,000 sq ft space has a skate park, cinema, café, art gallery and live music venue, with the emphasis on encouraging customers to relax, socialise, then make a purchase.
This is a great example of taking experiential shopping to the extreme. Every aspect of the store is carefully branded too; to sell in the idea of the 'Vans lifestyle'. This is an excellent motivator to buy - and an excellent reason to invest in a space you can brand.
Ikea – breadth of experience
Ikea's London stores are switched on when it comes to providing extra for their customers. The Ikea Family loyalty programme keeps customers coming in for free drinks and discounts (while inevitably making a purchase). Regular workshops and classes provide further inspiration, and there are even creches to entertain the children while the parents shop.
Their 'interactive' showroom also enables customers to experience each room; exploring in cupboards, lying on beds and testing out desks. This hands-on shopping experience is very effective in converting passing interest into a sale.
Missguided – appealing to the target market
Missguided, originally an online-only retailer, opened their London flagship store in 2017. Everything about the space is designed to appeal to a younger, more internet-savvy shopper – from the digital screens playing customer-generated content, to the 'lifestyle sets' that encourage customers to pose for selfies, then share online.
This is a great example of how tailoring the shopping experience specifically to a target market can yield impressive results (and generate free online advertising).
Glossier – bridging the gap between physical and virtual
Glossier, a successful online beauty brand, opened a pop-up store in London in 2018, which demonstrated a fresh new approach to 'bricks and mortar' retail.
In the 18th century building, they created a 'totally Instagrammable' shop, with every area presented to provide the perfect backdrop for a social media photo. By encouraging customers to take snaps and share with specific hashtags, the brand swiftly generated a lot of online attention (and sales).
Using physical premises to support online sales effectively offers twice the marketing / sales prowess.