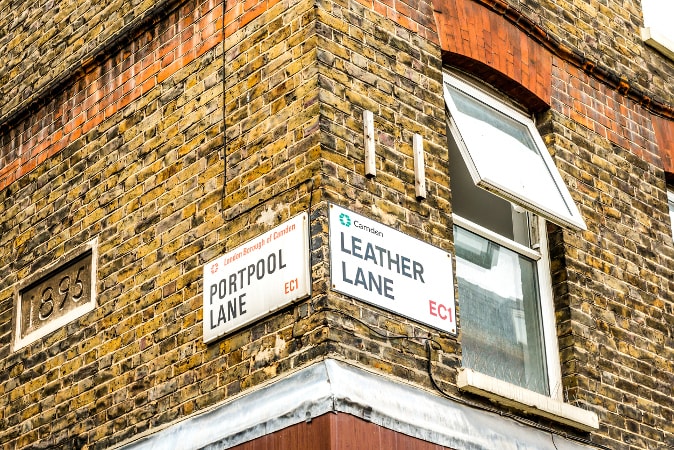 How office prices have changed in Clerkenwell
Clerkenwell is one of London's most intriguing locations. Once considered one of the rougher parts of the city, with a shady history that dates back centuries, it's undergone significant gentrification in recent years, and now attracts businesses of all types.
Despite its growing appeal, office prices in this area remain far more reasonable than other parts of the capital. Here's more information.
Clerkenwell – A Quick History
In the 1800s, Clerkenwell's Turnmill Street was described as 'the most disreputable street in London'; something that's hard to believe these days. The Industrial Revolution changed the face of the area dramatically, with the arrival of brewing companies, distilleries and printers. However, after the Second World War, these buildings remained empty, until Clerkenwell's fortunes changed in the 1980s.
The former industrial buildings suddenly became hot property for creative companies, especially architects. Now, it's got the highest concentration of building / architectural firms in the world.
 
What About the Office Prices?
Despite its central location, Clerkenwell is still seen as a more economical choice than other parts of London, particularly the West End. Indeed, in recent years, the area has seen an influx of companies from Soho, keen to cash in on the more reasonable rental rates.
At present, you can expect to pay £68 per sq ft per year less in Clerkenwell than you would in St James or Mayfair, and around £20 less than Soho or Covent Garden; making it a really appealing option for businesses.
 
When Did the Area Become Popular?
Although businesses have been moving into Clerkenwell since the 1980s, it's only really soared in popularity in the last two years. In 2015, searches for commercial property in the area increased by a huge 47%, which in turn, started to push office rental prices up, to around £479 per month for desk space. However, despite growing popularity, the rates still remained lower than neighbouring areas of the city, which kept fuelling demand.
In 2016, Clerkenwell was one of the few locations in London to remain relatively unaffected by the market uncertainties caused by Brexit. This boosted confidence in the area, establishing it as a serious contender in business terms.
Likewise, the residential property market has flourished in recent years, and this has had a knock-on effect for businesses, with more companies moving into the region.
 
What Sort of Office?
There's plenty of office space on offer in Clerkenwell, to suit all budgets. Small studio space is available for SMEs, both in converted period properties and in modern, purpose-built buildings. At the other end of the scale, there are several larger corporate premises on the market, offering an abundance of space and good amenities.
Generally speaking, the offices within the converted industrial buildings tend to be more sought-after, and subsequently more expensive (this has been the case for many years).
What Will the Future Hold?
Given the latest trends, it seems likely that demand for office space in Clerkenwell will continue to rise. Our advice? Get in quick, while rental rates are still reasonable, and cash in on the great location, transport links and local amenities that the area has to offer.