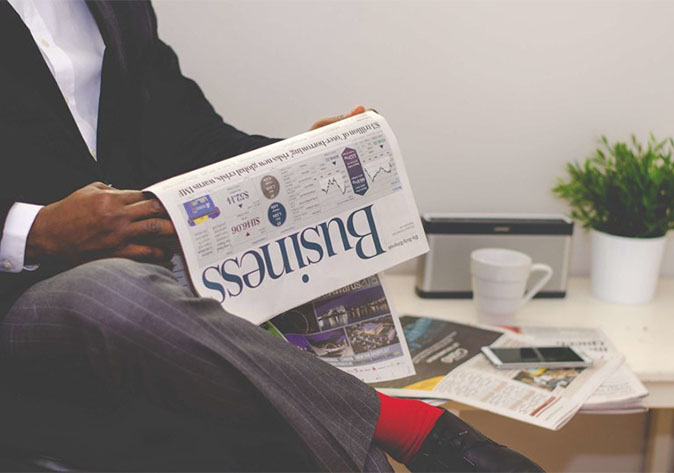 How to get funding as a small business
If you have a small business idea, or are looking to grow or scale your existing business, you will be aware that one of the hardest parts it to source appropriate funding. With bank lending figures continuing to fall, many small business owners and entrepreneurs are turning to alternative f small business funding. 
And it's not just about a cash injection either, there are increasing opportunities for those who are just starting out to benefit from training and advice that goes alongside funding, whether it's from a government scheme, an angel investor or as part of a start-up loan.
Whether you are looking to inject some cash for equipment, marketing or the rental of office space, we uncover some of the best ways you can fund your small business.
Using your own savings
Sometimes known as "bootstrapping" when starting a business, many individuals will look to finance their company by using any available funds that they have – be it by using savings, releasing home equity or even looking to sell existing assets to fund the new idea.
The benefits of using your own money to start your business are obvious. You won't be giving away any of your company, and are not tied into paying interest on a potential loan. However, depending on your business type and idea, it may be that you don't yet have enough funds to fully form your new company or may wish to protect your own assets, rather than lay them on the line for your idea.
Family loan
It can be fairly common for entrepreneurs to ask family or even friends to invest in the early stages of your business. This can be a simple way to get started, and also offer a good investment opportunity for those close to you if you have a great business idea.
However, it's wise to be cautious. That old saying "don't mix business with pleasure" is there for a reason. Borrowing money from parents, siblings or friends can cause tensions, or long-lasting damage to a relationship should things go wrong, or if your venture fails.
Bank loan
Getting a bank loan to fund a new venture, or to scale up your existing business is probably one of the most enduring sources of funding. However, it can be difficult for a business that's just starting out to acquire bank funding and new business funding can be hard to come by unless you are an established business. 
If you are thinking of applying for a bank loan for your business, firstly make sure to do your research and understand the type of loan you need, the terms and what the interest rates are.
To ensure that you have the best possible chance of securing bank funding, you will need to create a strong business plan and be spot on with your financial predications. As an existing business, lenders will look at your risk profile, so make sure that financial statements are in order.
Take a look at this article by HSBC to discover how to businesses in the UK can can make themselves more eligible for a bank loans. 
Start-up loan
Banks are no longer the only institutions who offer loans to small business. There are a wealth of other reputable organisations who are able to provide finance. One example is the British Business Bank who helps businesses find finance.
The benefit to many of the start up funding options available through alternative lenders is the fact that many also come with a lot of support and free business advice. 
Grants
The UK government has pledged to help SME's through the stages of start-up and growth and makes several types of funding available that small business owners may be able to access. Small business grants can be an ideal way in which to get money to help with certain areas of your business. The grants do tend to be quite specific on areas on which you can spend money.
Many government funding grants will be sector or location-specific too and can involve fairly rigorous application processes. Grants are awarded on many factors to make sure that if you are seeking government assistance with grants and funding that you understand the application process. 
However, it can be a great way to fund the development or start up of your business. Check out the full list of available business grants in the UK here.
Crowd Funding
Crowdfunding is becoming an increasingly popular way for entrepreneurs with a great idea to cover start up costs such as production, marketing and set up. There are a wealth of crowdfunding sites, some of which do you focus in specific types of business or sectors. 
You can offer rewards, future repayment or even equity within your company to those who invest. However, it's an increasingly crowded market, therefore if you plan to use one of the major crowd-funding platforms to promote investment in your business, you may need to invest in some decent marketing collateral first including a crowd-pleasing video.
Finding investors
If you are looking for an investor to help to fund your small business, you may turn to options such as Angel Investors (sometimes known as business angels) or Venture Capitalists. There are a number of angel investor networks where you can source funding.
Remember, in order to secure investment you will need to have a very clear business plan and be prepared that your investor is likely to want some significant control of your business as they are investing to make money, just like you are. They will check your business plans thoroughly, and make sure that they themselves believe in your business idea and future plans.
Whatever your plans to grow your business, having a solid financial plan will assist you in properly meeting with your entrepreneurial goals.