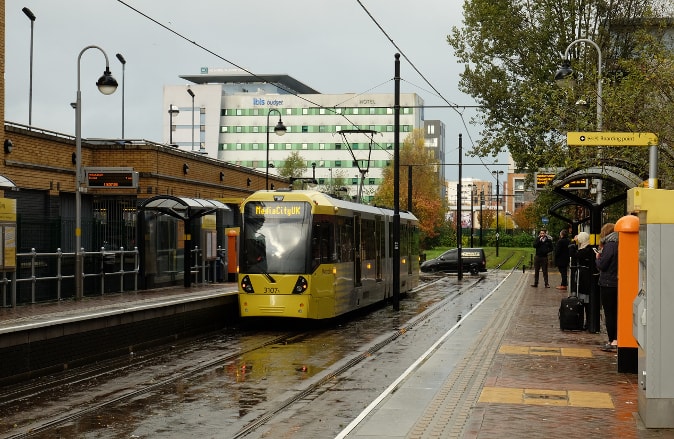 Is relocating to a regional office the smart bet right now?
For years, London has held the monopoly on enterprise in the UK. As one of the world's most significant business hubs, companies from all sectors have flocked to the capital, believing it to be the ideal location in which to flourish.
However, 2016's political and economic events have shaken businesses across the country, creating some uncertainty and a more cautious approach. As such, companies are asking an important question – is it better to move to a regional office location instead?
What is the Current Situation?
Despite predictions, London's economy actually held up well last year. PwC, the leading accounting firm, ranked the capital at the top of their list of economic global powerhouses for the second year running due to its ease of doing business and economic power.
While London still continues to be a great option for businesses, reports show that the capital has experienced less foreign investment since the EU referendum, which has placed stress on the commercial property market. Additionally, take up of office space in London has dropped recently, whereas the other big six cities, Glasgow, Manchester, Leeds, Bristol, Edinburgh and Birmingham, are performing well.
Being situated in London offers a lot of advantages, but does come with a sizeable price tag. Recent statistics showed that in cities such as Manchester, Bristol and Birmingham, staff and premise costs (which also included all rent, rates, running costs and so on) for a new office were just above £50,000 a year. By contrast, London's annual cost was significantly over £80,000 – a big difference.
Experts believe this might serve to relieve the pressure on the London commercial property market. As more businesses look to move to regional offices, so demand drops within the city – reducing prices and eventually creating a situation where companies can expand back into the capital.
Why A Regional Office?
There are a number of benefits to moving to a regional office. These include:
Cheaper rates.
According to recent reports, renting office space in Central London costs an average of £52.50 per sq ft, per month. By contrast, Cambridge (another business hub, and only 45 minutes from King's Cross station) is just £4.08. Even Edinburgh, regarded as the UK's second most significant business zone, is just £3.45 per sq ft per month.
Join other big businesses.
Plenty of other multinational businesses choose to base themselves outside of London. AMEC, the global engineering firm, is located in Knutsford. Retail giants Iceland are situated in Deeside. The Royal Bank of Scotland has its headquarters in Edinburgh, and the Admiral Group are in Cardiff. In fact, a recent London Stock Exchange study showed that 78% of the country's fastest growing companies were located outside the capital.
Reduced living costs.
London living costs are among the most expensive in the world, and employers often have to adjust salaries to reflect this. Regional offices have the advantage of being located in less costly areas, making life easier for staff and company owners alike.
But Don't Give Up on London
Moving to a regional office makes excellent financial sense, but it's important to remember that London still remains the UK's most profitable city – and makes up 22% (£334bn) of the UK's national income. If commercial property prices go down in the future, this could make prime office space more affordable for companies – so it's worthwhile keeping track of the market.