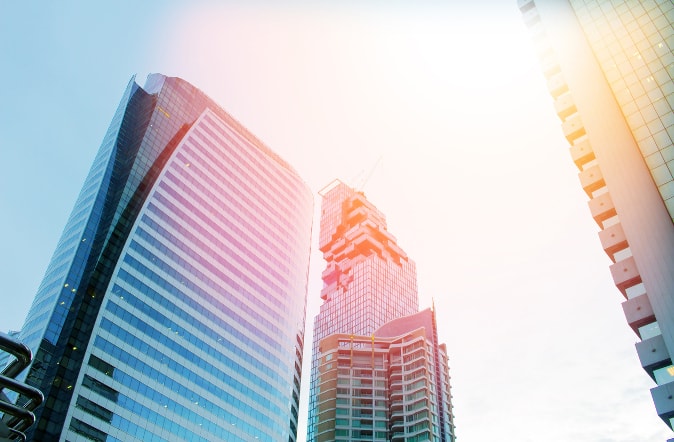 Our biggest commercial property predictions for 2018
The commercial property market has experienced seismic change in recent years, thanks largely to political events such as the Brexit decision, which caused uncertainty and upheaval in many of the country's business sectors.
However, the general outlook remains positive, and many experts are already predicting interesting developments for next year. If you run a company in the UK, or are thinking of setting up a business here, you'll find the following information useful.
Commercial Property Trends for 2018
More interest in retail space
The recent collapse of the pound sent the country into spendthrift mode, which in turn, impacted retailer confidence. Figures suggest that household wealth is on the up, and so too is spending, particularly on the high streets. As such, experts are predicting that retail companies will invest more heavily into their premises and make the most of reignited consumer interest.
Pubs under threat
There's growing concern that the UK's pubs may be in a 'ticking time bomb' situation, as business rates continue to increase at an alarming rate. A recent CAMRA report revealed that, in the early 1970s, there were around 75,000 pubs. Now, that figure is just 47,000; with over 20 pubs closing down each week. This looks set to continue, unless the problem is addressed in the near future.
Start-ups continue to thrive
In 2015 alone, over 200,000 businesses officially 'set up shop', and since then, this figure has continued to rise. Start-up numbers are particularly strong in the tech sector, particularly in the major cities, where commercial property interest is high. Our advice? If you're thinking of starting up a new company, 2018 is a good year to get started.
Flexible shorter leases
It looks likely that increasing numbers of commercial property owners will offer shorter leases, in a bid to meet growing demand for more flexible rental conditions. Short-term leases provide companies with the freedom to rent according to their current circumstances, with the option to easily down- or up-size based on their individual needs.
Moving away from open-plan?
Whilst it wouldn't be true to say that open plan office space is dead, it seems to be less popular than it was, largely due to noise levels and lack of privacy. Instead, we predict that rented office premises will start offering more flexible working layouts; for example, spaces that feature moveable walls or pop-up meeting areas.
Greater environmental awareness 
From April 2018, it will be illegal to rent out premises that rate below an E on their EPCs. This marks the government's recent stance on the environment; and this greater emphasis on eco-credentials is likely to filter down to companies and their specific demands. Our experts predict that you'll start to see office space that's designed with the environment in mind, with better insulation, green roofing, solar panels and more.
Greater migration to other UK cities 
Whilst London remains the country's key business hub, other cities are emerging as strong contenders – and with lower office rental prices, not to mention greater choice on offer, it's easy to see why so many companies are looking to move beyond the capital. It seems likely that this significant migration will continue in 2018, and may even increase in volume.