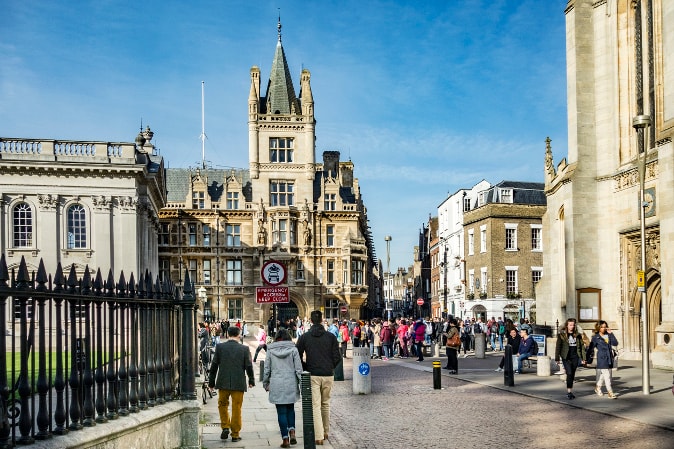 The best commuter office locations outside London
Many companies would love to set up shop in the heart of London. It's the country's premier business hub, and offers a multitude of opportunities for enterprises of all sizes. However, if you're just starting out or working to a tighter budget, the capital might not be the best place for you.
The good news is that there are plenty of other appealing options, especially within the commuter belt area, which offers short travelling times into the city. Here are just a few suggestions to inspire you.
The Best Commuter Office Hotspots
Basildon
Basildon is a firm favourite with businesses, as leasing an office here is far cheaper than in Central London. If you're planning to live here too, you'd be wise to buy sooner rather than later, as property prices are rising – largely due to the fact that the commuting time to London Fenchurch is just 33 minutes.
Luton
There are a lot of benefits to renting offices in Luton. It's an established business hub, with several large national companies already in operation there, such as Easyjet, Ernst & Young, and Monarch. If you're hiring staff, you'll also benefit from the local talent pool – thanks to the University of Bedfordshire being close by. As for the commute into London? It takes just 29 minutes to reach the heart of the capital.
Cambridge
Although Cambridge is a little further out, it's still easy to travel into Central London, with a journey time of just 48 minutes. The world-class university means there's a wealth of talent for hire, and the office leasing rates are definitely more affordable than the capital. It's especially well suited to tech companies; from start-ups to well established firms.
Harlow
If affordability is a top priority, Harlow is worth considering. You'll get far more office space for your money here, and plenty of chance to grow. In fact, Harlow had the fastest business growth rate in the UK a few years back, and the companies in residence there still enjoy solid performance. With commuting times of just 34 minutes to London Liverpool Street, plus easy access to Stansted Airport and the M11 / M25, it's easy to see why this is such a popular location for businesses.
Gravesend
Commercial property is far cheaper in Gravesend than London, which makes it an attractive prospect for businesses. It's also got great transport connections with the capital and beyond. The journey into London St Pancras takes just 22 minutes, making it one of the best locations in Kent for those looking for proximity to the city.
Brentwood
Brentwood has plenty of commercial spaces available for businesses; from industrial buildings to offices. With a diverse local economy and several thriving companies in the area, it's popular with businesses – and many national enterprises have their regional HQs there. Transport links are good, with commuting times to London taking just 34 minutes. It's also easy to reach Stansted Airport, plus many other surrounding cities and towns, like Stratford, Romford and Basildon.