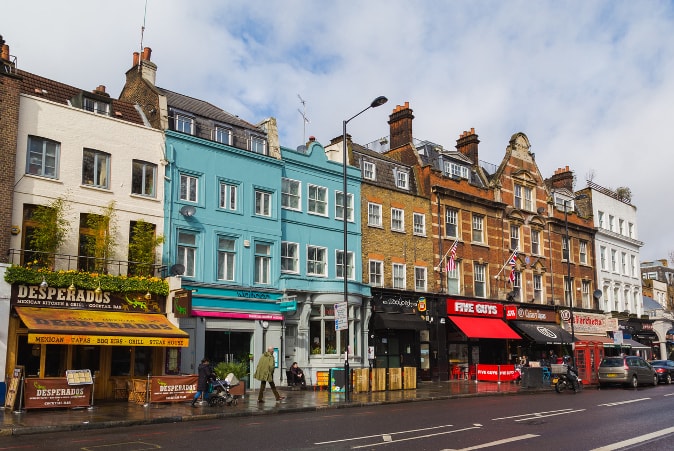 Ultra low emission zones in Hackney and Islington: What you need to know
Like many major cities worldwide, London has struggled to reduce its air pollution. The main cause is road transport, particularly diesel vehicles. In fact, according to a recent report, over 40% of NOx emissions came from diesel cars alone.
The capital is addressing the problem in several innovative ways. In Hackney and Islington, for instance, there are plans to create ultra-low emission zones, both councils having declared war on pollution. What do the proposed changes mean for traffic, businesses, and more? Here's what you need to know.
The Plans for Hackney and Islington
As part of their scheme to improve air quality for residents, Hackney and Islington Councils have forged ahead with plans to make their streets petrol / diesel vehicle free. The 'City Fringe Ultra Low Emissions Streets' initiative is set to ban all petrol, diesel and older hybrid cars from two zones in Bunhill and Shoreditch (during peak hours only), starting in July 2018.
Two time-restricted pedestrian / cycle zones will be created, restricting access to all vehicles that don't produce ultra-low emissions.
What are the Locals Saying?
The initiative, which is supported by the Mayor of London's Air Quality Fund, has received considerable support from local residents. A survey run by Hackney council found that 70% of people living within 10km of the proposed zone supported the plans to improve the air quality.
Feryal Demirci, the Cabinet Member for Neighbourhoods (Hackney Council) commented: "Ultra-low emission streets will reduce levels of air and noise pollution, make it easier and safer to walk and cycle, and improve the character of the area for all residents and businesses."
It's the first scheme of its kind in the UK, and if successful, it looks likely that it will be implemented in other parts of the capital and in other major cities.
What Does it Mean if You Drive in Shoreditch / Bunhill?
The terms state that if your vehicle is not classed as producing ultra-low emissions, you will not be permitted to enter the zone during the peak times of 7am to 10am / 4pm to 7pm, Monday to Friday.
Not sure if your car qualifies? Ultra-low emissions vehicles produce less than 75g/km of CO2. This includes all electric / hydrogen vehicles, plus some of the more modern hybrid vehicles.
If you're a resident of the area or you run a business here, and you don't currently own an ultra-low emissions vehicle, don't panic. You can apply for an exemption, which permits you to still enter during peak times, free of charge.
What if You Want to Enter the Zone Anyway?
Hackney and Islington councils will be monitoring all vehicles entering the affected zones, using Automatic Number Plate Recognition cameras. If you enter the area during peak times with a petrol diesel or older hybrid car, and you aren't eligible for exemption, you'll automatically be issued a penalty notice.
However, if you were parked there already and you simply want to leave the area, you won't be given a fine. The council believes that the restrictions will mostly affect delivery vehicles, who currently account for around 50% of the polluting emissions. The goal is to reduce this significantly, creating a more pleasant environment for residents and local businesses alike.