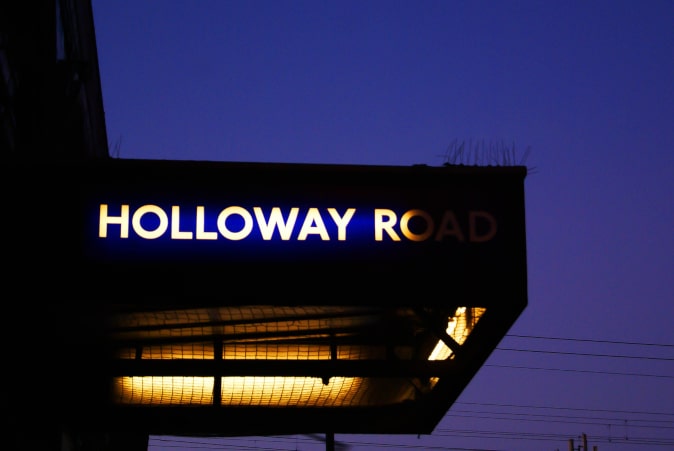 What are the North London commercial property hotspots?
In the past, North London was considered one of the capital's less desirable spots for businesses. However, that's all changed in recent years, especially as the Meridian Water development starts to get into gear, bringing thousands of new houses (and residents) to the Enfield area.
If you haven't considered North London before – you really should. This well-connected location has so much to offer, and office rental rates are usually far lower than Central London. Here's further information about where you should start looking.
The Best Places to Base Your Business in North London
Barnet
Barnet has already established itself as a serious North London hotspot, with more businesses than any other outer London borough. Barnet Council actively promote investment and enterprise, with several mentoring schemes on offer for local companies, plus continual focus on improving the area's physical and digital infrastructure.
Close to 370,000 people call Barnet their home, which gives businesses access to a diverse and talented workforce; and the connections to Central London are excellent, with trains taking just 18 minutes to reach King's Cross station.
Where to base your business in Barnet:
Barnet
Finchley
Whetstone
North Finchley
Hendon
Enfield
Enfield is being lauded as one of the capital's most prominent upcoming business zones. It's also one of the cheapest places to establish your company, with office rental rates that are far more reasonable than Central London prices. Enterprise Enfield is a notable scheme that offers plenty of advice and support for businesses operating in the area, and the area's links to Stansted Airport, Cambridge and Peterborough may come in very handy for some companies.
Where to base your business in Enfield:
Enfield
Palmer's Green
Botany Bay
Gordan Hill
Oakwood
Ponders End
Waltham Forest
A few years ago, Waltham Forest had the highest percentage growth of businesses coming to the area (16.5%). So, what is it about this area that attracts companies? For starters, the council are focused on building their business support service and offering more incentives for companies to set up there; with a particular focus on construction, creative and urban services.
There's plenty of ethnic diversity in Waltham Forest too, which means an equally diverse pool of potential employees to hire from. The area is well served by both the Central and Victoria lines, making it easy to reach the West End and other parts of London.
Where to base your business in Waltham Forest:
Walthamstow
Chingford Mount
Haringey
With 16 tube stations in the borough, it's fair to say that Haringey is one of the best-connected places in North London. It sits in the southern-most part of the area, which means it's closest to Central London – a big plus for many businesses. It also offers plenty of support for local companies, with schemes such as the Tottenham Business Hub, which provides 18-30-year olds with 12 weeks of business training and advice.
Haringey is also a great choice if you're looking to appeal to a more monied demographic, as its home to Muswell Hill and Crouch End. It's also got lots of cultural appeal; it's here you'll find Alexandra Palace ('Ally Pally') and the Bernie Grant Arts Centre.
Where to base your business in Haringey:
Haringey
Muswell Hill
Tottenham
Noel Park