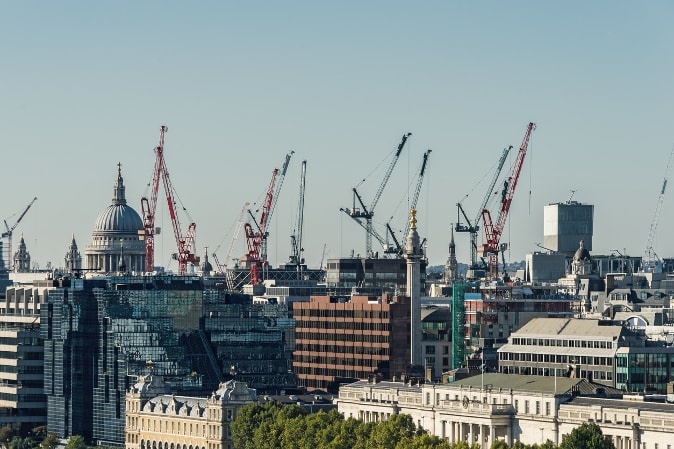 What is "placemaking" and how does it affect you?
Placemaking is becoming an integral part of commercial property planning, thanks largely to Section 106 of the Town and Country Planning Act (1990) and the community infrastructure levy. It should be an important consideration when developing property – particularly if it's for residential use.
Here's a guide outlining what placemaking is and how it affects your property development plans.
What is placemaking?
Placemaking is considered a modern concept, though it's been around since the 1960s. Originally coined by writers William H Whyte and Jane Jacobs, it refers to the act of developing cities in order to benefit the people living within them. It puts that benefit first.
These days, placemaking encapsulates many different philosophies and processes. It's not just about creating spaces that are people-friendly, with amenities, public spaces and schools. It's about sustainability, affordability and maximising the benefits for everyone – developers and homebuyers alike.
Section 106 and Your Responsibilities as a Developer
Under Section 106 of the Town and Country Planning Act, developers are obliged to mitigate against the impact of their development – specifically in terms of the surrounding neighbourhood. For example, a newly developed residential property may require additional infrastructure (like a connecting road), or local amenities (e.g. a larger healthcare centre to cope with additional residents).
You're only required to undertake this if the changes are necessary as a direct result of your development. A specialist from the local council will review your development plans and provide an assessment of your exact responsibilities.
The community infrastructure levy is a development tax (set at a standard rate) which is given to the local area to reinvest as they see fit.
The Advantages of Placemaking
At a glance, placemaking may not seem to offer much benefit to developers. However, experts testify that it can improve ROI, particularly when adopted in the early stages of development.
For example, placemaking encourages developers to view the area as a whole, rather than zoning in on specific components. By adopting a wider view, they can avoid common errors, such as building in a heavily congested street (without addressing the issue by changing the infrastructure).
By developing from a people-centred perspective, developers are also likely to make their residential properties more desirable. There are several incidences of this in action – the well-known Poundbury development in Dorchester (Dorset) is a classic example. In Poundbury, new build prices are 29% higher than other comparable areas, due to its excellent public infrastructure and resident-centred approach.
The Demand for Quality Housing
Buying trends in the UK show that quality housing is a top priority for many homebuyers, resulting in faster sales and higher sales values for property developers. Additionally, when impact on community is prioritised, this has a positive effect on the area and the people living within it. It's more likely that the property will sell quickly (benefitting the developer), and it's also more likely that the public sector will invest into it too – which again, improves the overall community.
Placemaking is especially important in the 21st century. In 1950, just a third of the world's population lived in cities. 50 years later, this has risen to a half, and it's anticipated the figure will rise to two-thirds by 2050. The need to create appealing, liveable space for communities has never been higher – and by taking placemaking into account, developers are recognising this growing need, and their integral role in the process.