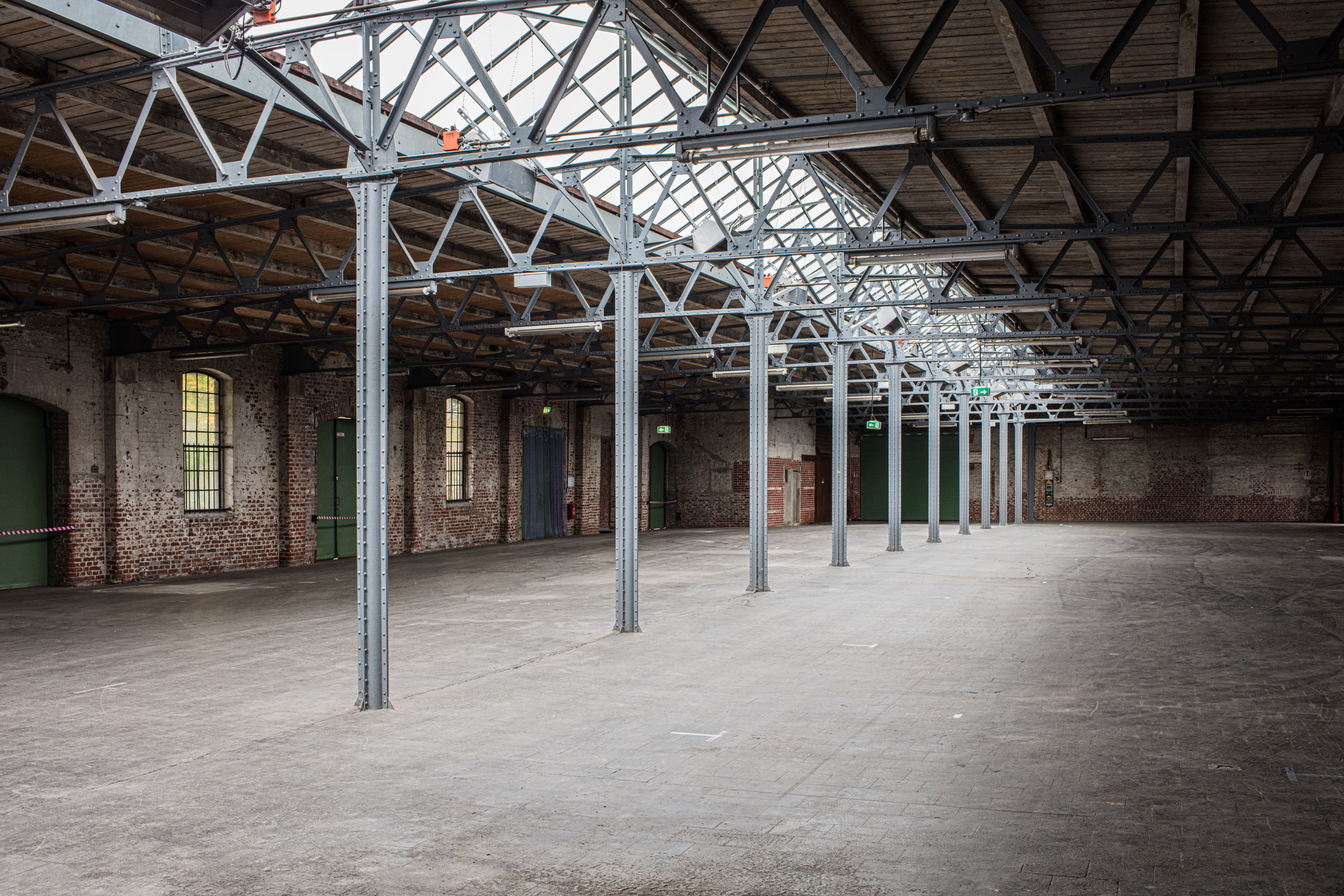 What To Look For When Renting A Warehouse
If you a running a business that holds a fair amount of stock, the chances are that you have considered renting a warehouse to store your products. While many warehouses spaces seem to be geared towards large businesses who require shipping and logistics automation, there are still great options for smaller businesses, who are looking to an affordable warehouse space.
However, finding the right warehouse for your needs can be difficult. There are many factors to consider, and if it's your first time seeking this type of business dwelling, knowing the right things to look for may seem daunting.
So we have put together some of the top things to look for when seeking warehouse space for rent. 
What Size Warehouse Do You Need?
This is generally the main consideration when choosing an industrial space, but many business owners get confused when it comes to just how much space they need to store their stock. Of course, the starting point is the overall square footage of the warehouse floor space – i.e the actual measurements of the building.
However, you then need to consider how you plan to store and access stock. Is it feasible to stack stock up to ceiling height, and if so, have you taken into account the costs of buying or leasing forklifts, plus hiring the staff to use them? If you are just starting out, would letting a smaller storage space be more suitable? 
It's also worth looking back to your business plan – are you likely to be changing stock levels to suit demand, and will, therefore, need further space later down the line? Do you have seasonal fluctuations when it comes to how many products you are going to be storing?
What Are You Storing in Your Warehouse?
Protecting the quality of your stock is vital to your ensuring your continued customer satisfaction. Therefore when choosing a warehouse space, it's imperative that you take into whether things like weather conditions, damp spaces, or extreme changes of heat could affect your products.
For example, if storing food products, are they likely to go off, or even melt if the weather gets too warm? Could your packaging be affected by damp conditions in the unit?
If you know that you are likely to need climate-controlled storage, it's important to find out whether this can be included. In some cases, you may be required to install a system yourself, or in others, there may be maintenance charges levied by the landlord, so always think about this before committing and build it into your financial forecasting. 
Your Warehouse Facilities
While the space available to actually store your products should be your number one priority, it's worth considering what else you are going to need within your warehouse, and the facilities required.
Probably the most important thing to think about first is vehicle access. Are you going to need lorries or vans to be able to enter into the warehouse? Is there a parking yard outside which they can access?
Additionally, is your warehouse going to permanently staffed? Do you need the space, and facilities for a working office? For example, if you plan to work from an office in your warehouse, is there broadband connectively – the right type of heating and an electrical supply?
If you are employing a large team, is there a place for them to take a break, and an adequate number of washrooms?
Access
A key consideration should be how you are going to access your warehouse space. If you offer very large goods, then you may need to consider whether you require access for a large lorry. However, for many smaller businesses, it's less likely that a huge truck will be distributing your goods, so consider whether a parking space will be adequate for your needs.
However, depending on the nature of your warehouse, and the products you wish to distribute, do think about whether vans or lorry's need to be able to drive right into the warehouse – and if so, is this possible? If you want to be able to drive straight into the warehouse for loading and unloading, ensuring that there are sufficient loading doors. While an industrial warehouse suits the needs of many, for others money can be saved by considering other types of space. 
Location
Like any other type of commercial property, the location of your warehouse will be key ingredient to the success of your business.
Before choosing a warehouse or industrial unit to let, look back to your business plan. Where are you planning on selling goods – will you be focusing just on the UK, or overseas? What methods of distribution will you be using? For most small businesses, it's likely that you are going to be using a third party delivery service, however it's still very helpful to be well located for major roads and routes.
It's also important to bear your employees in mind. Will there be adequate parking for them? Do they need public transport links to come to work? Would you prefer to be in an area with good surrounding amenities for them to enjoy?
For those who are looking for a warehouse to rent in London,  it's also worth considering locations outside of the congestion zone, and to be aware of the ultra-low emissions zone when it comes to arranging distribution.
Future Plans
While when you choose a commercial space, it is generally with the needs of today in mind, do bear in mind your future plans. Are you hoping to increase your stock offering or your staff numbers? Is the number of products you need to store likely to increase or decrease over time?
While the lease lengths on warehouses may vary, it is wise to plan for the future when choosing your industrial space, allowing for the growth of your business.
By thinking about your longer term plans before you commit to a warehouse space, you help to future proof your business.