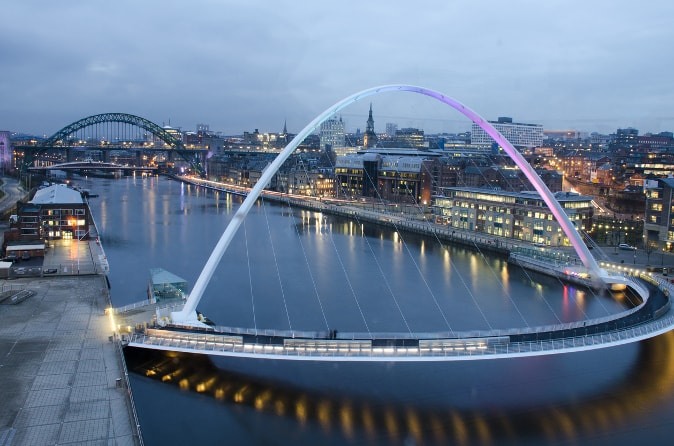 Why 2018 is the year to start a business outside of London
London is a great place to do business. However, certain locations, particularly in Central London, come with hefty rental rates, which can be problematic for start-up ventures.
A great solution is to look for commercial premises outside the capital – and 2018 may be the ideal time to do so. Here's further information.
Why Commercial Property Beyond the Capital?
There are several benefits to setting up shop in a location outside of London, including:
Less competition
London is regarded as the UK's central business hub. This offers plenty of opportunities for companies, but comes with fierce competition, which can make life difficult for new ventures. In a different city or town, competition is likely to be less ferocious, giving you the chance to grow.
Reduced costs
London prices are high – and you'll pay a premium for such an excellent location. In 2018, there are many other great places to do business; without the expensive price tag. StartUps.co.uk identified several other cities that offer great potential for new businesses, including Newcastle, Plymouth, Norwich, Swansea, Aberdeen and Belfast. In short, there are numerous locations across the UK that are ideal to set up a company this year.
 Better quality of life
Though the capital undeniably has some of the best attractions, restaurants and bars in the country, it's expensive to live there – which isn't ideal if you're establishing a company on a limited budget. Many business-owners prefer locations where the cost of living is cheaper and the quality of life is better; this is particularly the case for towns close to natural environments, such as national parks or coastline.
Why Now?
Other cities are experiencing a boom in business at present. For example, Manchester has undergone a significant transformation in recent years, and is now a thriving business centre in its own right. Now hailed as the 'Shoreditch of the North', it offers plenty of opportunities for start-ups, without the eye-watering rental rates.
In the South-west, Bristol is proving to be an ideal location for new companies too. Business survival rates are higher than many other locations in the country, and for good reason, as there's access to a plentiful talent pool (thanks to the university), plus several loan funds and grants on offer for newbies.
As for Scotland? Edinburgh is not only the country's cultural capital, but a key location for business too, especially in the science and tech industries. With its own airport and extensive train routes across the UK, it's also great for companies that need to travel.
Should You Write London Off Entirely?
Many companies spend their entire lives outside the capital, and manage to achieve great success. Indeed, for certain types of businesses, being in a smaller city or more rural location can be a real advantage. However, if your heart is set on London, a shrewd plan is to start somewhere more affordable, then when you're ready for growth, lease commercial premises there.
There are many attractive options just outside London, particularly in towns due to be connected to the city via the Crossrail service. If proximity to the capital is a priority, then this might be an attractive option for you.