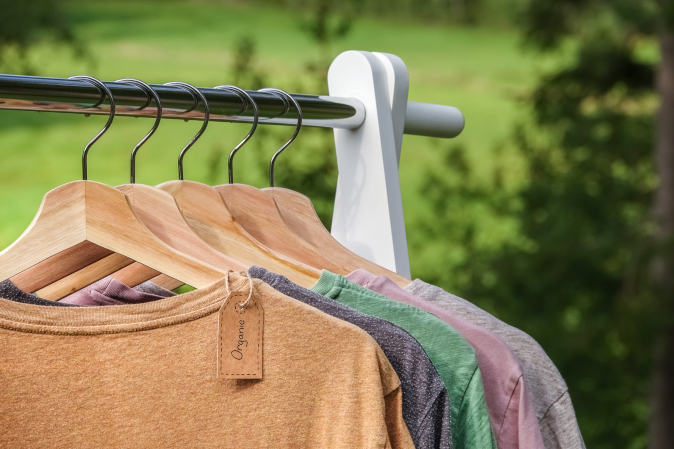 10 essential tips for improving sustainability in your shop
Sustainability is swiftly becoming a priority for customers across the UK. Although convenience, product quality and service remain as important as ever, people now prioritise brands that demonstrate clear eco-credentials.
There are some simple changes you can make to improve the sustainability of your shop. Here are a few suggestions.
10 Ways to Boost Sustainability
Check your suppliers. This is one of the most important changes you can make (and one of the more time-consuming). Don't be afraid to ask your suppliers questions about where they source their materials, for example; and what their worker conditions are like. If they've got recognised eco-credentials, share these with your customers.
Swap the plastic. If you've still got plastic bags on hand for customers, swap them for paper ones, which are far better for the environment. Even better, turn it into a retail opportunity by selling sustainable 'reusable' bags by the counter.
Swap your utility providers. There are a lot of green energy companies out there, who consume and emit less waste. It doesn't take too much time to switch suppliers, and you'll be helping the planet if you do.
Encourage recycling. It goes without saying that you should recycle as much packaging and waste as possible. It's also a good idea to empower your customers to make the same choices. For example, you could have a recycling collection point for people to drop empty packaging into.
Switch off the lights. You don't need lights on all day, so wherever possible, keep them switched off. To boost natural light in your store, add mirrors to the walls (which will bounce the available light around) and paint the walls white, if this works with your branding.
Close the door. If your door isn't self-closing (and customers keep leaving it wide open), consider investing in a new door that swings shut by itself. This prevents heat from escaping, which in turn, reduces heating bills in the winter.
Offer digital receipts. Swap paper receipts for email ones. This reduces paper waste and also means you get to collect your customer's email details – useful for future marketing campaigns!
Use sustainable décor. If you need to replace any shop fittings, choose furniture, props and displays that come from sustainable suppliers. If the items are made from natural materials like wood, this can enhance your overall branding.
Go green with marketing material. Now may be the time to ditch the paper flyers and brochures. Instead, focus your efforts on online marketing; emails, social media, PPC ads, guest-blogging and more. These won't harm the planet, and they'll still ensure that people hear about your business.
Spread the word. Don't be shy about telling people what you're trying to achieve. Write blogs about it, post information on social media, and tell all your customers that you're focused on boosting sustainability. This will serve two great purposes. Firstly, you're likely to generate more sales as a result, and secondly, you may inspire others to do the same.