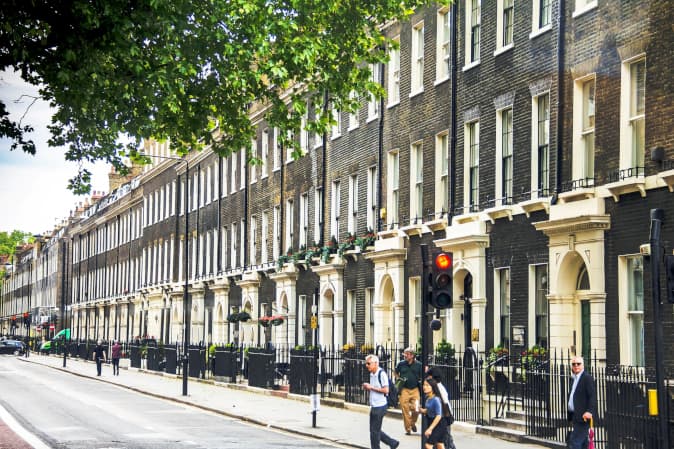 A Commercial Property Guide to Bloomsbury
Bloomsbury has a reputation for being one of London's main seats of learning. The British Museum is situated here, not to mention the prestigious University College London, and London University. It's also famous for its connections with some of literature's most famous names, such as TS Elliott and Virginia Woolf.
These days, it's also a magnet for businesses. This is partly due to its proximity to Euston, St Pancras and Kings Cross stations, which provide companies with easy access to the rest of the capital and beyond.
If you're searching for the perfect place to run your business, Bloomsbury might be the location for you. Here's more information.
Why run a business in Bloomsbury?
In 2010, part of Bloomsbury was officially added to the InHolburn Business Improvement District (BID), under the new name of 'Midtown'. BID had the aim of making the area a "quality environment in which to work and live, a vibrant area to visit, and a profitable place in which to do business."
As you might expect, this investment has made the area even more desirable for new companies. It's also home to some more established businesses, including Bloomsbury Publishing (which is best known for publishing the Harry Potter books).
Additionally, you'll find the Knowledge Quarter here. This wealth of resources is available to anyone in the area, and has been provided by several national organisations, such as the Bloomsbury Institute, Google and UCL. Add this to the area's many convenient underground stations (such as Russell Square, Euston Square and Goodge Street) and it's easy to see why so many businesses want to call Bloomsbury home.
Average rent
Considering how well positioned Bloomsbury is, its rental rates are remarkably reasonable (when compared to other London locations). At the time of writing, the average rent is £60 per sq ft per year. By contrast, King's Cross is £65 and Oxford Street is £70.
Bloomsbury's popularity looks set to increase in the future, and this is likely to push the rates up. As such, it's a good idea to search for commercial premises in this area sooner rather than later.
Types of commercial space
There's a wealth of diverse premises on offer for businesses in Bloomsbury; from legal firms and financial organisations, to upcoming literary agents. Many of the offices are situated in the historic buildings, which not only offer spacious, airy dimensions, but also have a powerful impact on visiting clients.
Retail premises are a little harder to come by, but smaller shop space does come onto the market, offering retailers the chance to benefit from the significant footfall that the area offers.
Moving to Bloomsbury
Some of the country's most successful businesses first started off in Bloomsbury, and as a result, start-ups are keen to rent offices here, in a bid to make the most of the area's impressive credentials.
If you're looking for premises in the heart of the city, at a reasonable price, then this is a place that's well worth exploring.