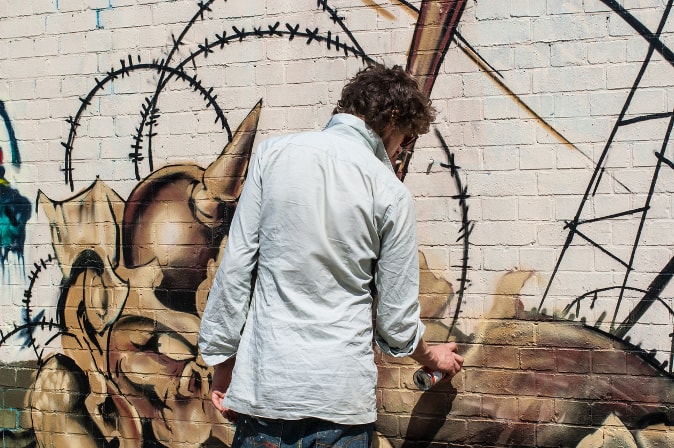 Art Shoreditch: The latest galleries, exhibitions and openings
Shoreditch is one of London's best locations for creative types, so it's unsurprising that it boasts some of the city's finest art galleries, studios and cultural events.
If you're eager to find out more about Shoreditch's art scene, here's our guide to the latest things happening in the area.
The Latest Art Events in the Shoreditch Area
Memory Palace @ The White Cube Gallery (11th July – 2nd September)
Spread out over both the White Cube galleries in London, the Memory Palace exhibition features more than 100 pieces of art by over 40 artists, which all reflect on the theme of memory. From the 18th July, visitors also have the chance to view some of the gallery's rarely seen archive items. Find out more at White Cube's website.
Be the Love Festival, Museum of Happiness (6th July)
Though not strictly speaking an art exhibition, the MoH's Be the Love Festival focuses on promoting self-confidence and freedom of expression, which are both vital if you want to create great art! During this three-day festival, you can take part in workshops, enjoy a silent disco, partake in some arts and crafts activities and much more. Book your tickets here.
Create your own street-art @ Graffik Gallery (weekend sessions, 11am, 1pm, 3pm)
Venture further afield to Portabello Road and make a beeline for Graffik Gallery, home to artwork created by some of the world's best graphic and graffiti artists. On Saturday or Sunday, you can take part in a 'create your own street art' session, where you'll learn how to turn your ideas into a reality. You'll even be given a canvas to take home with you, plus the chance to free-spray on the gallery's garden wall. Learn more at Graffik Gallery's website.
Kate McGarry Studio
Kate McGarry is one of Shoreditch's pioneers, and her gallery exhibitions are always worth checking out. Expect to see work from artists operating in a wide range of media, including more unusual forms, such as video and performance-fine art. In September, there will be a special exhibition of JB Blunk's work (who predominantly works in wood and clay). Find out more here.
City Lit Fine Art Students @ Espacio Gallery (17th-22nd July)
Espacio is a popular cooperatively-run art gallery, and there are several events running throughout the year. The City Lit Fine Art Students exhibition looks especially interesting, and features over two years of work from students, exploring a variety of themes. Visitors are encouraged to imagine the 'what if's' while viewing the works; find out when to attend here.
Whitechapel Gallery (various exhibitions)
Whitechapel Gallery is a great place for art-lovers, with thought-provoking exhibitions and installations covering a wide range of themes. Alone Together by Seth Pimlott features two experimental films, exploring 'transition and turnings'. Killed Negatives: Unseen Images of 1930s America reveals some of the rejected negatives of photos taken in rural America and explores the role of censorship in art; and The London Open 2018 focuses on the experience of living in a global city right now.