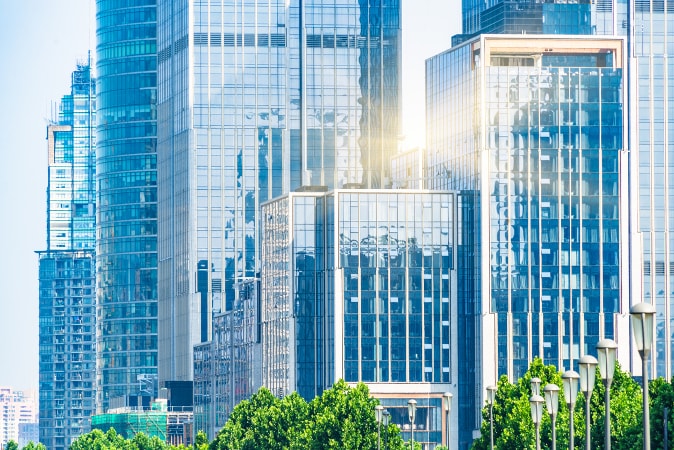 Commercial property news: July 2017
One year on from the EU referendum and only a few weeks after the general election, a hung parliament increases the likelihood of a 'softer' Brexit – a prospect that has divided opinion among developers and business owners alike.
Meanwhile the UK's commercial property market continues to defy expectations, performing better than expected given the uncertain times. Here's the latest news.
Cladding Checks After Grenfell Tragedy
In the aftermath of the terrible fire at Grenfell Tower, owners of private residential blocks are being urged to check their cladding, to ensure the safety of their tenants. All landlords, owners and managers have been contacted by the British Government, and free testing is being offered on all tower blocks that use the same cladding as Grenfell Tower, with buildings over six storeys high being given priority.
Melanie Dawes, Permanent Secretary at the Department of Communities and Local Government, comments: "While the exact reasons for the speed of the spread of the fire have yet to be determined, we have concluded that there are additional tests that can be undertaken with regard to the cladding."
Commercial Investors Explore Industrial Market
Lettings and estate agents report increased interest in industrial property – particularly warehouses, which offer asset management potential in the future. One commercial found that industrial income return was currently 5.5% (considerably higher than office or retail), and set to peak at 7% in 2018.
Wanda (China) Purchase Major Development Site in London
Wanda Commercial Properties, a Chinese company, has purchased Nine Elms Square for £470m. The 10-acre development site, which is part of the regeneration area located to the south of the Thames, was sold by St Modwen Properties and Vinci. Plans reveal that the area will be used to develop a mixed-use property, which will feature a residential tower.
Michelin Selects Dundee Site for Expansion
Michelin's tyre factory in Dundee recently announced plans for a £16.5m expansion, offering extra premises for the company, plus the space for new manufacturing machinery. The expansion is being funded in conjunction with Scottish Enterprise, the country's largest economic development agency.
Factory manager John Reid comments: "It represents a very important step forward for the factory and forms part of a much bigger investment to transform the plant." Scotland's First Minister, Nicola Sturgeon, added that the investment was "testament to our thriving manufacturing industry and its position as a key growth sector for the economy."
Google Announces Plans for Huge London HQ
This month, Google submitted plans for a new 'landscraper' headquarters in London, set to feature a 'wellness centre', sports pitch and roof-top garden. The 92,000-square metre, 11 storey building is scheduled to be constructed in 2018, and will run parallel to the platforms of London Kings Cross station.
Edinburgh Newsagent Sells for £1m
A small newsagent store in Edinburgh's Royal Mile recently became Scotland's most expensive commercial property sale in history – generating a record sum of £3,871 per square foot. A spokesperson comments: "It has a footfall on the Royal Mile of four million plus people a year and a world heritage site on the doorstep, which has been a focal point for over one thousand years, virtually next door."