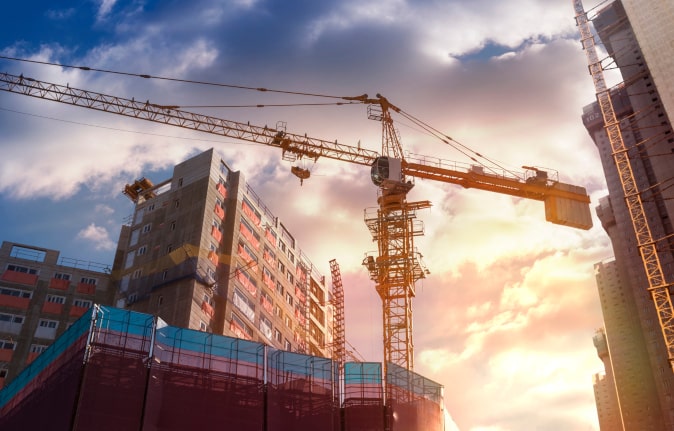 Commercial property news update: October 2018
The commercial property markets continue to look strong despite Brexit uncertainty, especially in the regions. Here are the latest stories.
The Latest Commercial Property News
Sales are soaring in London
Recent data gathered by Search Acumen showed that values of London property sales have sky-rocketed in recent years, demonstrating just how well the capital has survived the uncertainties of Brexit. In 2014, annual sales values were £11.3bn, in 2017, this figure had grown to £30.1bn – a staggering increase.
The trend shows no signs of abating in 2018, with sales values for the year (to July) totalling £12.7bn. The number of sales is also on the rise. Since 2014, transaction numbers have grown by 114%. A significant contributing factor is overseas investment, particularly from China, and this looks likely to continue for the foreseeable future.
Network Rail to sell commercial property portfolio
Network Rail have now confirmed that they will be selling off their extensive commercial property portfolio, in a bid to raise funds to upgrade aspects of their service. The entire portfolio will be sold to the Blackstone Group, a private equity firm, and Telereal Trillium, a property management enterprise.
This is one of the UK's biggest commercial property transactions and is anticipated to raise £1.46bn for Network Rail. However, it hasn't been without its controversy. Many of the tenants currently operating in Network Rail's commercial properties are concerned that they may be forced out of their premises, or that rental rates will grow to such an extent that they'll no longer be able to afford to stay there.
Interest in Glasgow continues to grow
Glasgow has enjoyed spectacular growth in its commercial property market in recent years. This year, however, it's smashed all previous records. Since the start of 2018, the city's take-up has equalled 1,192,689 sq ft. Last year, take-up was just 627,313 sq ft – a noticeable difference.
Interest in commercial property is booming in Glasgow, and this is partly due to Barclays letting a 470,000 sq ft property at Buchanan Wharf. Other large enterprises to let offices in the area include HMRC and Clydesdale Bank. Even better, vacancy rates are dropping, demonstrating the growing popularity of the city. Likewise, Edinburgh has maintained solid growth in the commercial property sector, bolstered partly by huge deals such as Royal London securing 47,000 sq ft in Haymarket Yards, and other companies such as Brodies and Pinsent Masons also pre-letting substantial premises.
London the most popular location for overseas investment
A recent report shows that London is still the world's most sought-after location for overseas investment. Asian buyers are dominating the market, with plenty of interest from investors in Hong Kong, South Korea and Japan. An expert noted that: "They are focusing on the size, scale and heritage that London has. They know it is still going to be there in 10 years."
Given that overseas investment continues to grow year on year, it looks likely that this trend will continue.