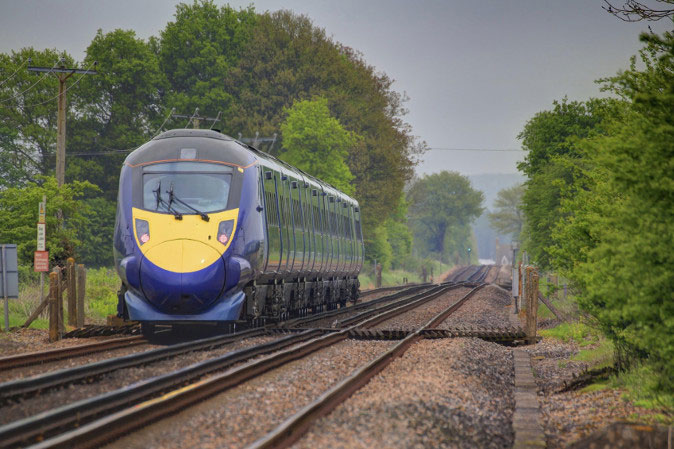 Crossrail 2: What It Might Mean For Commercial Property?
While we're all calming down after Brexit, let's not forget that there were some major projects in the pipeline before we went to the polls.
Crossrail 2 is listed as a priority by the government and has big implications for business and commercial property in the vicinity. Scheduled to open in the early 2030s, it's designed to relieve pressure on the London Underground and cut commuting times across the South East.
The route will connect Surrey and Hertfordshire National Rail networks to both London Underground and Overground services, adding new stations along the way. It will also connect with Crossrail 1 (which will, by then, be known as the Elizabeth Line) and national and international rail services.
So, how might Crossrail 2 affect you in the future? Here's how.
Learning from Crossrail 1
Crossrail 2 is currently in the early planning stages, so it's difficult to predict exactly what impact it will have on commercial property prices. The £27 billion route is meant to provide the infrastructure required to create 200,000 new homes, plus 200,000 new jobs.
But looking at Crossrail 1 – nearing completion and due to open in 2018 – can give us some solid insight as to what effects it might have.
Shorter commutes means higher prices
A CBRE report suggested that average travel times in London would be reduced by 15 minutes thanks to Crossrail 1. Shorter commuting times have made certain areas more attractive to buyers, pushing property prices up. Likewise, businesses requiring close proximity to London are now seeking premises close to Crossrail 1 stations, which has made commercial premises more expensive to rent and buy.
More commercial space will be created
In the years leading up to the construction of Crossrail 1, local councils experienced a surge in planning applications. From 2008 to 2013, 41% of applications were within 1km of a Crossrail station. In total, 3,000,000 sq ft of commercial, residential and retail space has been allocated for development as a direct result of Crossrail 1.
The 'Isle of Dogs' effect on struggling areas
During the 1980s, the Isle of Dogs had a tiny office market and consisted mostly of low quality local authority housing. The arrival of Docklands Light Railway and the Jubilee Line transformed the area and Canary Wharf is now one of the world's most thriving office markets.
The value added
It's predicted that Crossrail 1 could generate £5.5 billion in added value on residential and commercial properties between 2012 and 2020. A further report from London First showed that after Crossrail 1, commercial properties within half a mile of central London experienced a percentage uplift in price per sq ft of 25%.
Conclusion
The project won't be delivered until at least 2033. It still hasn't received formal government consent, although it looks highly likely to get it in the near future.
In a report published in March 2016, the National Infrastructure Commission (NIC) stated that Crossrail 2's construction should be a 'priority'.
Given the effects of Crossrail 1 on property prices, property desirability and reduced commuting times, it's probably that Crossrail 2 will have a similarly uplifting effect on the London commercial property market.