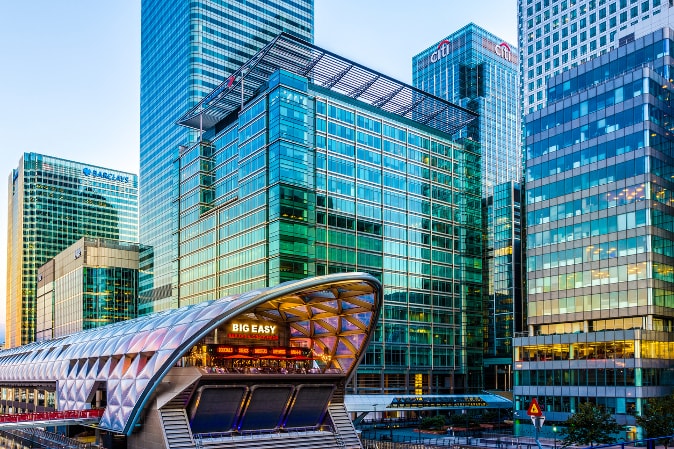 Crossrail: Key Developments to Watch
Crossrail will be here sooner than you think. One of the country's most significant transport projects, it's also one of the first to consider not only the development of the routes and stations but also the surrounding areas and the public spaces beyond.
Crossrail is changing the face of London. In addition to the new stations, Crossrail has been involved in 12 large-scale property developments near the stations, covering over three million sq ft of office, retail and residential space in total. Companies across the city are using the new route as a catalyst for their development plans.
Here are some of the most important developments to keep an eye on.
Fitzrovia
The coming arrival of a Crossrail station at Tottenham Court Road has had a big impact on Fitzrovia, which has seen the arrival of several multinational companies and new developments as a result.
Facebook have moved into Great Portland Estate's Rathbone Place, and a former electronics shop on Tottenham Court Walk is being transformed into an extensive 266,000 sq ft site.
Additionally, the development on Charlotte Street (in the heart of Fitzrovia), will create 321,000 sq ft of office space, 14,000 sq ft of retail space and an extensive public area.
Whitechapel
The arrival of Crossrail in Whitechapel has led Tower Hamlets council to create the Whitechapel Vision in a bid to maximise the opportunities offered by the new station in the local area.
Sainsbury's plans to expand in Whitechapel, creating a significantly larger retail store plus 557 new homes.
Southall
In 2011 Southall was awarded £4.4 million from the Mayor's Regeneration Fund, which was matched by a further £1.9 million from Transport for London and £1.4 million from Ealing Council.
The projects include improving public areas and shop fronts, plus preparing the town for the arrival of Crossrail with an emphasis on encouraging sustainable transport.
Commercial development is at the heart of the area's plans, with The Southall Gasworks also being significantly regenerated. They will be transformed into new homes, a hotel, office and retail space and a cinema.
Farringdon
In 2016 developers were given the go-ahead to create a major new office building directly above Farringdon Crossrail station. The five-storey building, which will offer 120,00 sq feet of office space, plus additional retail space, will be situated above the train station's ticket hall on Lindsey Street.
Ian Lindsay, land and property director for Crossrail, commented: "The Lindsey Street scheme is part of Crossrail's plan to reinvest every pound made back into the project."
Paddington
Paddington is set to be commercially developed with a 15-storey office space planned at Paddington station.
The building will create 320,000 sq ft of mixed-used space, and will be situated at the junction of Bishop's Bridge Road and the Grand Union Canal.
Office rental prices along the Crossrail line
If recent office rent growth is anything to go by, Crossrail will certainly have a significant impact in key spots across the capital. Office rent prices in the Liverpool Street station area alone have increased by 28% in the space of a year, and Farringdon is not far behind, with a 26% increase. Other 'hotspot' areas include Bond Street, Whitechapel and Tottenham Court Road.​