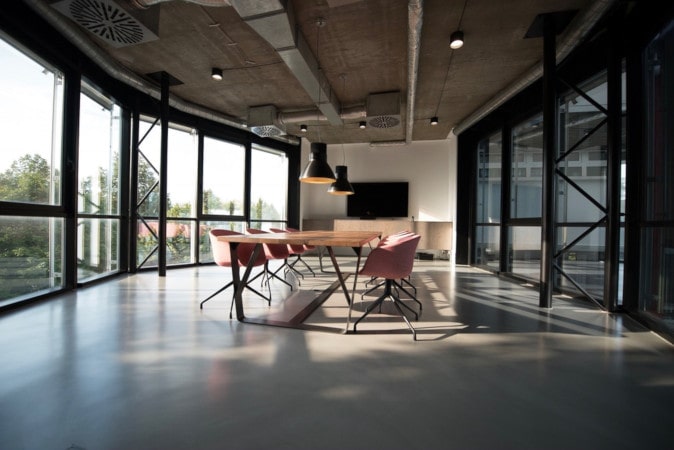 Expanding to bigger offices? Here's what you need to consider
Moving to a larger office is always an exciting process. It marks the fact that your company is growing, and that you've made a success of your business.
That said, it can be stressful, especially if you don't take the time to plan first. Here's a list of things you should consider before you move.
Top Tips for Successful Expansion into a Larger Office
Measure up. Visit your new office, armed with a trusty tape measure. Work out how much floor space you'll have and how your existing furniture will logistically fit into it. As it probably has a larger floor-area, you may want to invest in more / larger furniture to fill it properly.
Think the floor-plan through. Stand in your new office and try to envisage how you can best use the space. For example, could you use dividing walls to create different zones? How will you lay the desks out? It's a good idea to have a rough design plan in mind before you move in.
Make employees feel at home. Staff members can feel unsettled by change. Think about how you can make the larger space feel immediately comfortable for them. Even better, introduce some improvements that make them warm to the new office. For example, fresh artwork on the walls can inject some personality, or you could invest in larger desks or chairs, now that you have the extra space.
Consider décor. A larger office can feel vast and uninviting. Clever use of décor can soon resolve this. Choose a palette that not only reflects your brand, but also creates a welcoming, productive working environment. For example, stark white walls and furniture can look stylish, but in a bigger workspace, can also look devoid of warmth or personality.
Make sure the visitors are comfortable. Now you've got extra space, you can create a visitor area with the wow factor. This might include: investing in a proper reception desk and waiting-area seating, making a meeting-area using dividing walls, or even just decorating a wall with your company's key accolades and achievement.
Anticipate any issues. Hopefully, the transition will be a smooth process. However, you may find it helpful to anticipate any potential issues before moving in. For example, will employees be able to move comfortably around the space? Will some areas feel more cramped and others emptier? Where will you place important equipment, and can everyone access it easily? By predicting these issues (and having an action-plan to deal with them) you're more likely to enjoy a seamless moving experience.
Make the most of it! Now you've got all this space, you can start putting it to work. If you've struggled with storage in the past, now's the time to invest in a larger storage cupboard. If you've found it difficult to host meetings without bumping knees with your clients under the tiny table, replace it with a good-sized meeting-room table for your new, larger room. In short, don't be afraid to think big – that's why you invested in these offices in the first place.