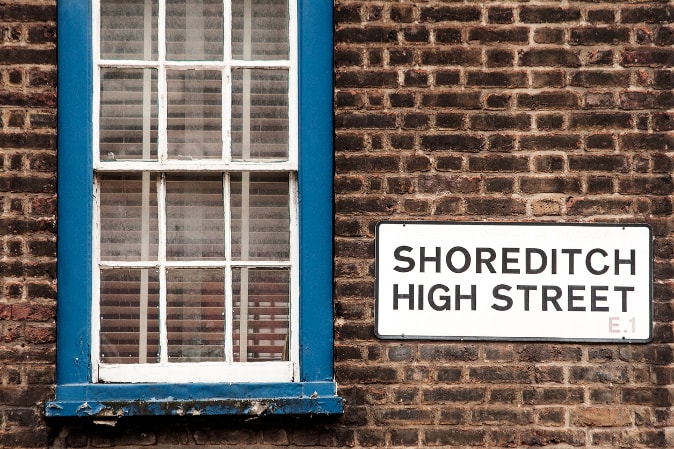 Good news Shoreditch
Ready for a bit of a pick-me-up? If you like reading the latest feel-good stories about your local area, you've come to the right place. Here's a run-through of the best stories from Shoreditch recently, all of them guaranteed to put a smile on your face.
Robert De Niro Opens Luxury Hotel
If you live in Shoreditch, you've probably already noticed the new Nobu Hotel on Great Eastern Street. The Nobu brand started life as a restaurant, and over the years has moved into hospitality too. This hotel is the first of its kind in the UK, though others exist around the world.
Robert De Niro was such a fan of the brand that he became a business partner; which is why he headed down to the luxury hotel to add some celebrity style for its grand opening. If you haven't checked out the hotel yet, we recommend that you visit soon. The bar offers a formidable array of cocktails and the restaurant specialises in the brand's signature Japanese / South-American inspired dishes.
World Cup at the Water Poet
It's fast turning into summer and that means only one thing… the start of the World Cup. If you're a fan of watching the game with a pint in hand, then head to the Water Poet on Folgate Street. It's got nine huge screens to watch the game on (both inside and out) plus a cinema screen in the basement. You can also book a table, which is an added bonus if you're planning on watching the match with lots of friends.
Get to Grips with Shoes
Footwear is often overlooked, which is a shame as it has a fascinating history. Thanks to the London College of Fashion, this is no longer the case. Running until 31st August, Footnotes showcases a range of artist responses to the college's extensive archive of shoes. It's also a chance to have a look at some intriguing items, such as silk slippers from the 1800s, historic orthopaedic footwear, and even a shoe designed for a sheep!
You'll find the exhibition at Sutton House, 2&4 Homerton High Street.
Shoreditch to Become Ultra-Low Emission Zone
The 'City Fringe Ultra-Low Emissions Streets' scheme looks like it's still going ahead, and it seems likely that Shoreditch will benefit sometime in the future. This means that petrol and diesel vehicles won't have access during rush-hour times (morning and evening), which should improve air quality considerably for locals. If you're a resident or have a business in the area, don't worry, you can apply for exemption and still enter Shoreditch without paying a fine.