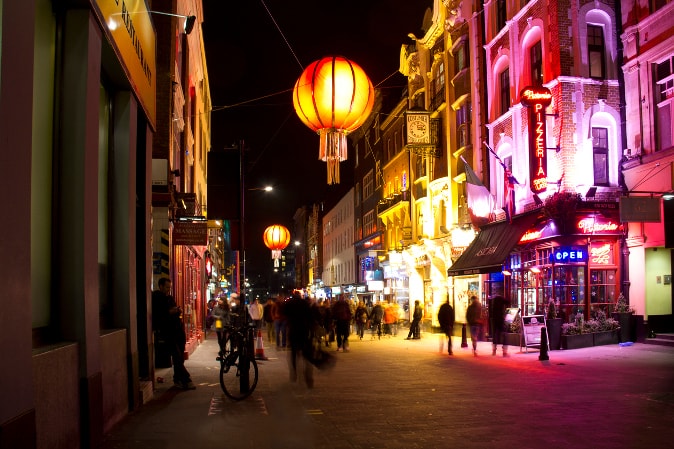 Good news Soho
The news is scary right now. What with people anxiously following every little twist and turn, it's no wonder so many are trying to disconnect from social media.
It doesn't have to be this way. We like to feel good – who doesn't? – and feel-good news is around us all the time. You just have to look for it.
We wanted to provide a little 'antidote' to the anxiety in the mainstream news. So, here's a regular feature rounding-up all the feel-good news stories from our local areas.
This week: Soho. Soho has so much to celebrate, from inventive additions to the city's nightlife to new music, food and art. Here's a roundup of some of Soho's more positive, smile-inducing, recent news.
London's First Pop-Up German Wine Tasting Event Is Coming to Soho
On the 1st of May, the first pop-up event for German wine tasting will come to London. For £25, guests will have the opportunity to sample 200 different wines from across Germany, attend a seminar from wine expert Jurgen Hammer, and stimulate their taste buds with a spread of global street food.
A Pricing Revolution Is Coming to Soho's High-End Restaurants
Several high-end Soho restaurants announced they would adopt a new pricing system that will offer customers the opportunity to dine for reduced prices during off-peak periods. On Monday to Thursday lunchtimes, prices at some of Soho's finest dining establishments could be reduced by as much as 25%. Among the restaurants interested in adopting the new pricing system are Bob Bob Ricard, Paternoster Chop House (made famous as the First Dates restaurant), and Bluebird in Chelsea.
June will be Soho Music Month
Soho artists are gearing up for Soho Music Month which will take place this June in the capital. The festival will celebrate Soho's rich music history and feature free live music events showcasing the regions brightest music talents. There will also be music workshops, vinyl markets, and free walking tours of the area's musical heritage, among other exclusive events.
Soho Homeless Academy Benefits from Extra £1 Added to Diner's Bills
The House of St. Barnabas, an academy which offers training and employment opportunities to homeless people, has received a financial windfall from a fundraising campaign which took place in the run up to Christmas.
StreetSmart worked with more than 500 restaurants across the UK in 22 cities. It added a voluntary £1 to diner's bills in November and December. In 2018, the money was collected and distributed to various projects dedicated to helping the country's homeless population. The House of St. Barnabas was among those selected to receive a share of the donations to support its ongoing work for some of Soho's most vulnerable residents.
Three Soho Restaurants Named Among Michelin-Starred Restaurants Where You Can Eat for £30 or Less
Michelin-starred restaurants often come with a hefty price tag, but three of Soho's finest gastronomic venues appear on a list of Michelin-starred restaurants where you can eat for less than £30 per person.
Barrafina, the authentic Spanish tapas restaurant famous for its seafood appears on the list of good-value, Michelin-starred eateries. Yauatcha, offering a modern take on traditional Chinese cuisine, and the vibrant, Social Eating House also made the list.
These stories show how Soho encapsulates many of London's most positive attributes. It is the lively and vibrant heart of central London, with no shortage of things to celebrate.