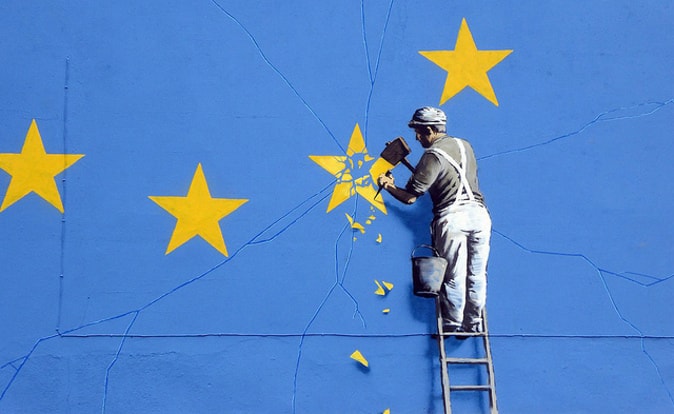 How Brexit might affect small businesses

Forthcoming Brexit negotiations are causing anxiety for small businesses across the UK. British SMEs are uncertain as to how the final agreements will affect their business. Here's some information about what's happened since Theresa May triggered Article 50, and what Brexit might mean for small businesses in the future.

What's happened since Article 50 was triggered?

Contrary to popular opinion, the results of the EU referendum failed to dampen the performance of businesses in the UK. According to the SME Growth Tracker, run by Amazon and Enterprise Nation, the majority of small enterprises have increased their revenue growth projections, and predict a growth of 2.3% over the next 12 months.

The survey, which featured over 1,000 small business owners, also demonstrated elevated confidence in the market when compared to December 2016, though many companies expressed concerns about the long-term future. A similar report run by eBay suggested that 46% of companies were confident about their continued growth, with only 19% expressing concern about their future prospects.

Potential impact of Brexit for small businesses

There are many possible outcomes to Brexit. A few of the more realistic scenarios include:

Access to skilled workers could be reduced

Many small businesses are worried that closing the borders will mean reducing the available talent pool. Bhuwan Kaushik, CEO of Spectromax, recently commented: "Leaving the EU at a time when the UK is in need of skills will be a huge blow to UK businesses, let alone the commercial opportunities that may be lost and could consequently stunt UK start-up growth."

A lot of red tape could be cut

Several SMEs across the country view EU regulations as unnecessarily restrictive upon their business operations. Taking the country out of the EU may give it the freedom to reduce these regulations, making it easier for businesses to grow.

Access to the EU market could be more difficult

Brexit could be damaging to companies that export to Europe, particularly if the country forgoes its access to the single market. At present, SMEs can sell to customers within the EU without the restrictions of tariffs (and adhering to a common set of regulations), which makes the trade process relatively straightforward. Leaving the single market may see the introduction of tariffs, not to mention barriers to trade.

Investment into UK businesses might improve

At the time of the referendum, pro-Brexit campaigners claimed that, without EU restrictions, the government could develop its financial industry. In turn, this could push investment for businesses across the country. This is potentially good news for smaller businesses, who rely on financial investment to grow.

The wider economic impact might cause difficulties for small businesses

Some businesses are concerned about the impact of Brexit on the economy, which might push interest rates up. One entrepreneur, Kavita Oberoi, emphasised the importance of access to financial support for growing businesses, and said: "A lower pound could raise inflation, in turn, banks have to respond by raising interest rates which could lead to creating negative equity for property owners." Decreasing commercial property values may put further financial pressure on SMEs, preventing them from investing money into growing their enterprise.

There may be increased opportunity to expand into new markets

Often, SMEs trade both inside and outside the single market, with only 19% trading with one or more of the four largest emerging markets, South Africa, China, India and the UAE. By coming out of the single market, businesses may explore trade options with other countries, which could be financially beneficial. For example, SMEs that currently export to the EU have an average turnover of just over £893,000. By contrast, businesses that export to China enjoy an average turnover of £1.5m.

The verdict?

Only time will tell what impact Brexit will have on the nation's small businesses. While the concerns are all valid, adopting a flexible approach (and seeking new opportunities) may take SMEs into new, exciting terrain.