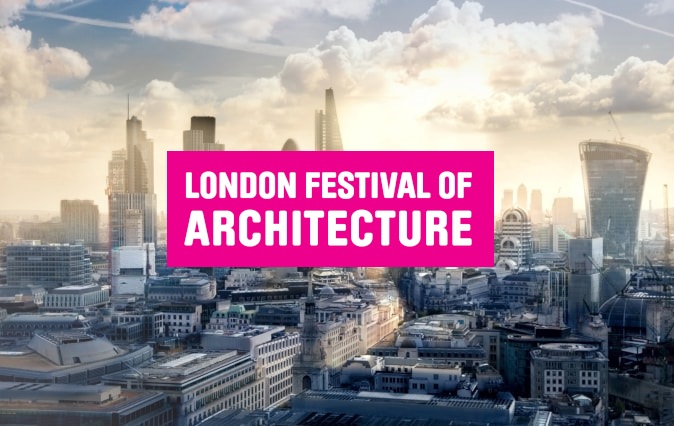 London Festival of Architecture: what's on in the last week
From the 1st June, London residents have had the opportunity to experience over 400 installations and exhibitions at the London Festival of Architecture. The month-long event is coming to a close; but good news – if you haven't got involved yet, you've still got one week to do so.
Here's a run-through of the best events taking place in the final seven days.
The Must-See Events in London Festival of Architecture's Closing Week
An 'architour' of Sir John Soane's Museum. (13 Lincoln's Inn Fields, admission free, 24th June)
Sir John Soane was one of London's most well-known architects. Come along, grab a passport and start uncovering your personal architectural identity by exploring the secrets of the museum. You'll be able to collect stamps as you examine the exhibits on display – the big question is, what will you learn about yourself and how you connect with the city around you?
Londinity (Marlin Waterloo Hotel, admission free, 25th June)
Organised by the Department Architecture and Design (DAD) at the University of Genoa, the Londinity Experience encourages you to adopt a playful attitude and develop a 'visual narration' of the capital, using drawing materials and your mobile phone. All sketches will contribute to the creation of a final video, and you'll receive a personal sketchbook, encouraging you to keep enjoying the experience.
Guided tour of St Mary-le-Bow Church (Cheapside, admission free, 26th June)
Starting a midday, this fascinating guided tour takes you through one of London's most intriguing churches. Originally founded in 1080, it's been destroyed and rebuilt numerous times, with the most recent reconstruction taking place in 1964.
London South Bank University Architecture Exhibition (Keyworth Street, admission free, 27th June)
This exhibition celebrates the work of LSBU's talented undergraduate and postgraduate students, showcasing both 2D and 3D projects, plus highlighting their innovative approach to developing themes and ideas. (Note, this runs until 30th June).
Rooftop Cinema: The Stuart Hall Project (HTA Design, Whitechapel, admission free, 28th June)
The Stuart Hall Project, a powerful documentary focusing on the life and works of Stuart Hall (a cultural theorist who emigrated from Jamaica in 1951), is being held on 28th June to help re-affirm London's multicultural identity. Throughout the film, viewers will be guided through some of the key political, social and cultural events of the 20th century. The film starts at 6pm.
Open Studios night – Kentish Town (various locations in Kentish Town, admission free, 29th June)
The Open Studios nights are always popular, as they offer the public a rare chance to meet architects and make new connections. On the 29th June, it's Kentish Town's turn to open its doors and welcome visitors. There are exhibitions, drop-in design surgeries, talks, and even a party going on.
Reach for the Sky (St Paul's Station, admission free, 30th June)
On this tour, you'll have the chance to learn more about the City of London and the Roman walls, which were largely responsible for developing the area's commercial identity. If you're yearning to find out more about the history of the City of London, now's your chance.