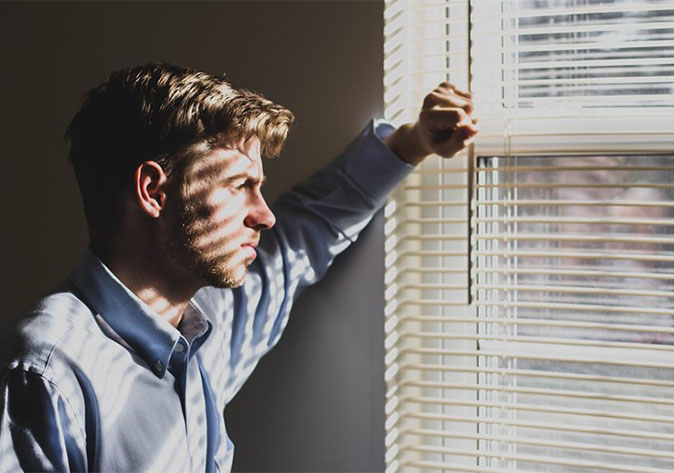 More Brits than ever before are taking the plunge and become business owners. In fact, self-employment is higher than ever, making up around 15% of the UK's working population.
While for many, the thrill of entrepreneurship gives them drive and motivation, for others the day to day stresses and unique challenges of starting a business can have a negative impact on their mental and even physical health. 
October 10th is World Mental Health Day. A day in which mental health awareness is put at the forefront 
 It's estimated that 1 in 4 of us will suffer from mental health problems, however, when looking at business owners the results differ.  
In 2018, the NatWest Great British Entrepreneur Awards conducted its Mental Health in Entrepreneurship survey, with 100 entrepreneurs taking part. Out of those surveyed 57% said that they had experienced mental health issues including anxiety, depression and stress, and 55% of respondents had said that running a business has had a negative impact on their mental health.
Additionally, the Federation of Small Businesses (FSB) has shown that mental health issues make up 17% of its referrals for medical care.
So, what can small and medium business owners do to protect their wellbeing?
Have clear boundaries between work and home life
One of the biggest challenges faced by those who run a business is separating out time for their personal and home life. In an era where we are constantly connected via our phones, laptops and tablets, it can be tempting to be "on-call" at all times. Long working hours have not only been linked with poorer mental health but also excessive fatigue, burnout, worry and irritability, as well as increased injuries.
For those who work from home, boundaries can become even more indistinct, with the kitchen table doubling up as both a workstation and a family space. If you're a homeworker, consider setting up an office in a dedicated space. Or if finances allow, think about renting an office or co-working space.
If you work from an office, ensure that you do take breaks away from your desk, and try to keep regular hours.
Setting boundaries with your customers, employees and suppliers is vital, for both your own mental health and to protect your employees. While these don't have to be completely rigid, you can have a clear idea around how your business relationships are generally structured.
Try making a list of rules that protect your personal time – such as not taking calls after a certain hour, or not checking emails except within specific times. Make a list of unacceptable personal actions which contradict your boundaries and keep this within a visible place.
If you're finding it difficult to keep a clear demarcation between home and work, literally schedule time for personal life, as you would any other business activity, and keep to it.
Delegate and outsource
Letting go can be one of the hardest things for an entrepreneur to do. However, by trying to "do it all" you run a real risk of burnout. Delegating effectively is not just key to keeping good mental health, it's also a major factor in maximising the productivity of your business.
If you have trouble with letting go, start small, by delegating smaller tasks and work your way up. You should be able to rely on the skills of your employees to do these tasks properly.  
If you're a micro-business without the internal skills to delegate tasks, consider outsourcing. There are a wealth of items that probably take up much of your personal time which freelancers, agencies and other companies can assist with such as; bookkeeping, marketing, IT systems, call answering and of course sales.
Put time aside to break up your tasks into categories and look at areas which could be delegated or outsourced.
Network and Find Likeminded People
Let's be honest, being a small business owner can be a lonely endeavour. Your team members, while loyal, don't shoulder the same responsibilities. Your family, while supportive, don't necessarily understand the day to day stresses. Your friends, while supportive are wondering why you don't come to social gatherings as much as you used to!
Isolation as a small business owner isn't unusual – if you are a sole trader literally working for yourself the cause is obvious, but even as an employer, it's not always possible to share some of the challenges that you are facing with your staff. 
You work long hours and your social life many suffer too. 
Therefore, keeping connected with someone you can talk honestly about your business successes and worries can be vital to your wellbeing.
Joining small business networks or finding a mentor can be of great benefit to helping you to feel less alone. It's also a great way to get a different perspective on your business and can help you to grow and scale.
Stress as a small business owner
Stress is one of the leading issues for small business owners. In fact, a study of 500 small business owners undertaken by accounting platform Xero found that 83% had experienced stress in the past six months. One in ten had said that the stresses of running a business had resulted in a negative impact on their mental health.
The fact is that stress is highly likely to be a part of running any business, however, it's how you cope and deal with that stress that will have a positive or negative impact on your mental health. Long term, stress can lead to further mental health conditions, and also contributes to physical health issues such as heart disease. 
Identifying your stressors is a good start. Certain things that will get one induvial reaching for a wine glass may be water off a duck's back to another – so really sit and think about what causes your heart rate to rise. Is it a difficult conversation, looking at a pile of unpaid invoices, or working to tight deadlines? Knowing what is likely to cause you stress gives you the chance to put in place healthy coping strategies to deal with it.
Additionally, what you do to cope with stress is important. The survey above showed that the stresses of running a small business led to drinking more alcohol (21%), binging on junk food (7%) and stopping exercising (7%).
This great guide from Mind, shows better ways in which we can deal with stress.