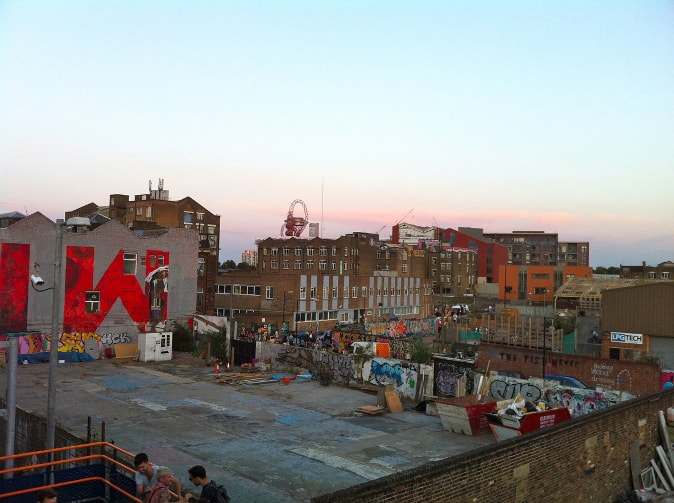 Making Space: How Hackney developers are turning commercial premises into flats and houses
It's fair to say that Hackney is enjoying a surge in popularity at present. Situated in the heart of London's East End, the area is becoming a haven for young professionals and creative types, with a varied property market that reflects its quirky personality.
Although several of the developments in Hackney are new-build, some developers are adopting a different approach – converting existing commercial or industrial premises into apartments and houses. Here are just a few of the best converted properties in the area to inspire you.
The Best Conversions in Hackney – From Commercial to Residential Space
Transforming a Victorian warehouse.
There are several converted warehouses in London, particularly along the Thames. Simon Condor Associates' conversion in Hackney took the building and updated it with black-stained timber and glass, creating a finished property that looked modern and fresh, without losing its historic reference point.
Of course, the internal dimensions of warehouses lend themselves perfectly to conversion projects; with high ceilings, spacious rooms and plenty of trendy iron and brickwork on display. As such, they're often snapped up quickly.
Changing factories into homes.
Hackney Wick's industrial zone has undergone a complete transformation in the last year, with several factories converted into modern apartments with private balconies and communal roof terraces. Although its set in quite a 'gritty' urban environment, this hasn't deterred young professionals, particularly those working in creative industries.
Converting a school.
Although not strictly speaking a commercial building, the transformation of the Hackney Technical College into chic urban apartments was inspired. The properties make the most of the former school building's generous proportions, keeping features such as the exposed metal beams and round windows to add some academic atmosphere.
From printworks to apartments.
The Exchange Building in Commercial Street (Shoreditch) is a great example of taking commercial premises and adapting it for residential use, while retaining the building's unique features. The most striking aspect of the apartments are the high ceilings in every room, which provide a sense of air and light.
Taking a pub and making it a home.
Dan Gillespie (frontman of The Feeling) took a pub and converted it into a four-bedroomed semi-detached property, with several of the original features left intact, such as tiles, floorboards and exposed pipework in the basement. "I bought this place in 2010," he told a reporter recently. "It had been a gay bar and then it was empty for a while. I spotted it online and fell in love with it. It's insane how much space there is."
Is a Conversion Worthwhile?
Since the law changed in 2015, it's become a lot easier to convert commercial premises into a home. It's advisable to:
Check whether you need planning permission.
For example, some local authorities may want to protect available office space, and you'd require planning permission to convert an office into an apartment or home.
Work out the cost of conversion.
Convert cleverly (in a popular area like Hackney) and you're likely to enjoy a solid profit when you choose to sell it on. Work out an appropriate budget right from the start.
Identify a market.
If you're planning on selling it on or renting it out, make sure you know who you're trying to appeal to before you start the conversion process.