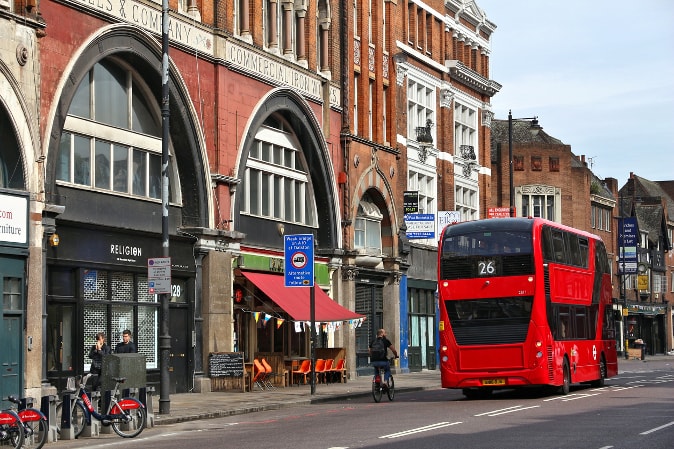 Old Street Masterplan in Shoreditch: What You Need to Know
The go-ahead has finally been granted for the regeneration of a triangle-shaped island landscaping project on Old Street – marking yet another exciting new development in the community.
Located on the boundary between Hackney / Islington and Shoreditch, the redeveloped space promises to enhance the local area, whilst maintaining a sense of its historic past. Here's further information about the project, and what you can expect to see when it's completed.
Old Street Triangular Island – Where is it?
The area is officially called Reitman Yard, and sits alongside Singer Street (to the west), Tabernacle Street (to the south-east) and Great Eastern Street (to the north). It's a prime thoroughfare for people working and living in the area, and its proximity to Shoreditch means that it's close to London's most prominent creative tech hub.
Douglas and King – Awarded the Project
In July, Hackney Council announced that Douglas and King Architect's plans for the island had been granted planning permission. Parties involved acknowledged that the area had been "neglected over the years" and that it was ripe for improvement.
The architects plan to reintroduce the historic street that once ran through the island, while also creating a plaza which will be open to the public and redeveloping two 19th century terraced properties. They'll also be designing three entirely new buildings, with the personality of the local area very much in mind. Their aim is not only to bring new life to the neglected area, but to "restore a sense of place to a semi-derelict urban block within the South Shoreditch Conservation Area".
The project will create nine additional homes for those looking to move into Shoreditch, plus 7,242m sq of office space and 1,546m sq of retail space.
Capturing the Heart of Shoreditch
Shoreditch is notable for being one of the capital's greatest success stories when it comes to regeneration. Once a location associated with deprivation and decline, after serious redevelopment, it rose to become London's creative heart – with numerous businesses flocking there to set up shop.
However, as Douglas and King Architects acknowledge, Shoreditch is something of an "urban paradox". It's diverse and forward-thinking, while steeped in history and culture. It's modern and fresh yet has an illustrious industrial heritage. And, as the architects describe it, it's "free-form and densely continuous". This means that designs must reflect these qualities, whilst also keeping in mind other more practical factors, such as surrounding traffic, for example.
Looking to the Future
The news marks yet another chapter in Shoreditch and Hackney's redevelopment; transforming a brownfield site into a purpose-built area that offers new office and retail space to the wider community – space that is in high demand from businesses across the UK. Just as importantly, the creation of a public plaza will protect the area from over-development, offering a space that workers and residents can relax in.
It's thought that construction work on the site should commence in 2021, with the completion date due shortly after.