Pearl & Coutts' role in transforming Fitzrovia
Fitzrovia has a rich and fascinating history. Once synonymous with the elegant Regency period, it developed a rather more bohemian image in the 20th century. The area has changed dramatically in recent years, and is now one of the capital's most desirable locations, with a strong, edgy reputation that attracts businesses of all types. Here's more information about how Fitzrovia has altered, and how Pearl & Coutts have contributed to this transformation.
The Changing Face of Fitzrovia
Even though Fitzrovia boasts the same postcode as Marylebone and Mayfair, it was once considered the poorer neighbour, with property prices and rental rates being considerably cheaper. Over time, companies realised the potential of leasing in the area, particularly media businesses, who benefit from the central location, without paying a premium to rent their premises.
Even to this day, it remains less expensive to lease a property here, although this looks set to change, thanks largely to the arrival of Crossrail at Tottenham Court Road station. Experts now suggest that properties in Fitzrovia are likely to rise by as much as 80% in value over the next few years, and as such, it's advisable to move your business to the area sooner rather than later.
Catering to Local Requirements
Pearl & Coutts have been instrumental in transforming Fitzrovia, renting out high quality premises to a variety of forward-thinking businesses. In particular, we've seen a surge of restaurants setting up shop in the area, drawn by the prospect of the greater footfall generated by Crossrail, not to mention the proximity to London's most celebrated shopping streets.
Ahi Poké, a modern take-out eatery, recently leased premises at 3 Percy Street, an attractive Regency property with a contemporary, clean interior, appealing to residents and passers-by alike. Tombo, another restaurant offering popular poké dishes, recently leased our premises at 4 Windmill Street, with an excellent central location that's just two minutes from Goodge Street station.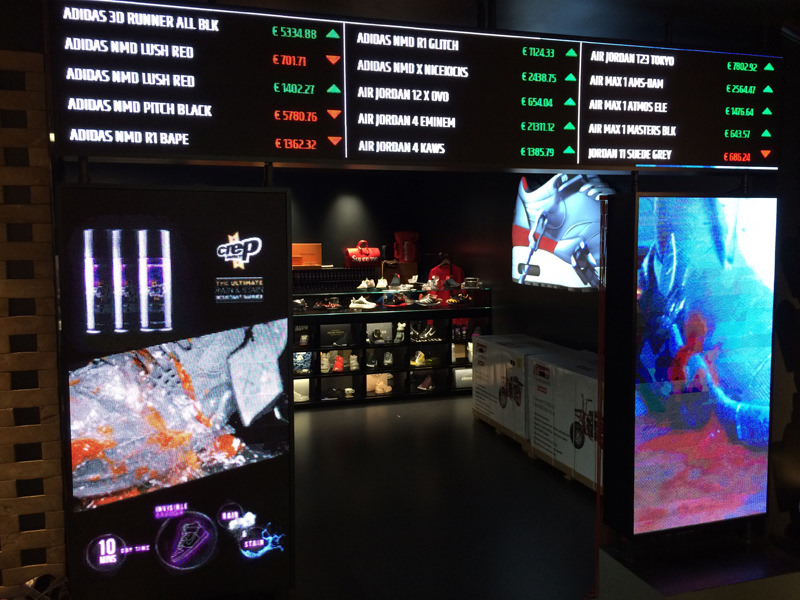 Fashion-Forward Fitzrovia
Fitzrovia's edgy roots are working to its advantage, with several fashion-based companies now seeking premises here. Labassa Woolfe, a high-end tailor, currently leases 6 Percy Street, and makes the most of the sumptuous interior to create an antiques-filled, unique space for clients to enjoy. Their hand-crafted shoes, range of shirts, and vintage cufflinks all fit perfectly with the street's distinctive personality.
Likewise, Crep Protect (pictured), a brand most trainer enthusiasts are very familiar with, lease premises from Pearl & Coutts, at 15 Percy Street. This trend-setting company represents just how much the area is changing, and how important it is for Fitzrovia to move with the times, to keep up with its key demographic.
When Should Businesses Move In?
Fitzrovia has a lot to offer businesses in a variety of industries, and it's unsurprising that it's rising in popularity. The Fitzrovia Partnership, a scheme that supports local companies, is another draw, as are the improved transport links to the area. If you're considering establishing your business here, it's wise to start searching for premises as soon as possible.