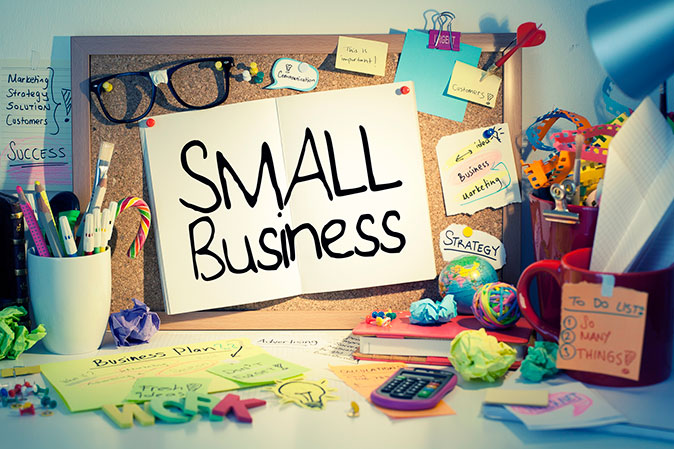 How Healthy is the UK Small Business Market?
Many of our favourite clients are small businesses (I know we shouldn't have favourites, but hey ho) and, let's face it, they haven't had it all roses: they've had to struggle through years of slow growth and difficult economic circumstances. One of the reasons for this 'Insight' section of our site is to discuss, promote and celebrate our small business clients and all the hard-working small businesses across the UK.
So just how vigorous is the small business market in the UK? We've put together an overview of the current state of affairs using the most reliable reports on the subject. Let's take a look.
By the way – if you have a different opinion or draw your own conclusions, tweet us at @PearlAndCoutts and let us know!
Help for British SMEs
When you get right down to it, we're a nation of entrepreneurs. Figures show that business is booming for SMEs, especially among smaller companies and start-ups. There's a bevy of Alan Sugars and Richard Bransons working in innovative new markets right here in the UK – let's just hope there won't be any Donald Trumps.
In his latest Budget, the Chancellor seems to have made an effort to help small businesses. The threshold at which business rates are payable is going to be raised, clearing some 630,000 firms from having to pay them, with big corporations picking up the bill in crackdowns on tax evasion. For SMEs that money will be freed up to go right back into growing the business. And fuel duty will stay the same, too.
Small business leaders were loudly calling for more government support in the months running up to the announcement. Why? Because small businesses are the lifeblood of our economy. When British SMEs are growing and prospering, things look a bit better for the future.
A Thriving Small Business Population
According to British Business Bank, the number of SMEs in the UK continues to increase. Their 2015/16 report indicates that there are now a record 5.4 million more small businesses in the country and 350,000 new companies registered in 2014. The Federation of Small Businesses (FSB) adds that 99% of businesses in every industry are SMEs and the number of new companies establishing themselves in the UK has risen by 55% since 2000.
SMEs are changing the face of British recruitment. Between the years of 2008 and 2013, 85% of all jobs were created by companies with 50 employers or less – which reflects the buoyancy of the market. The total number of people employed in SMEs last year was 15.6 million. In short, there is no shortage of entrepreneurs in the UK. And they're growing their start-ups at a rapid rate.
Challenges to SMEs
Although the overall outlook is good for small businesses, there are some undeniable challenges. Here's just a few of the issues currently facing British SMEs:
North/South divide. The FSB reports a growing gap in confidence between the North and South of England. FSB National Chairman John Allan states: "Confidence levels are strongest in the South East, Midlands, North West and Northern Ireland…[but] the North East and Yorkshire are recording the lowest confidence in England." Despite the fact that some areas are experiencing confidence in business performance, the Small Business Index (SBI) records that confidence is cooling to a certain degree across the entire country, though remains higher than in previous years.
Lack of skilled workers. The SBI reports that small businesses are finding it increasingly difficult to attract skilled workers, which impacts on growth. Availability of suitably qualified workers was down to -36% in 2015, compared to -29% the previous year.
Manufacturing and services sectors. The British Chambers of Commerce's annual report indicates that businesses involved in manufacturing or services are facing significantly more economic challenges than other sectors. This decline is particularly prevalent in export manufacturing.
Tax burdens. Tax changes have increased the financial burden on some businesses in the UK. According to the FSB, a quarter of all SMEs see tax burdens as a barrier to growing their business. This figure is up from one in six the previous year.
Opportunities for Growth
In spite of these challenges, evidence suggests that SMEs are still firmly focused on growth. The British Business Bank claims that 56% of smaller businesses plan to increase their turnover in the current year. The FSB, meanwhile, says that revenue growth in the small business sector is at its highest since 2010, with 24% of companies reporting revenue growth in the last three months.
Small business productivity also continues to grow, rising by 3% since last year. Fewer SMEs are being refused credit and average interest rates are in decline – two major factors that have allowed smaller companies to grow more effectively. Indeed, 62% of businesses who applied for a loan over the last three months were accepted.
Peer-to-peer lending is becoming an increasingly popular way for start-ups and small companies to encourage growth – and use of this type of lending rose by 75% in 2015.
Compared to Other Countries
Generally speaking, UK SMEs are performing well. However, compared to the other G7 countries (the US, Canada, France, Germany, Italy and Japan), productivity is 20% less than the average. It's evident that we're a nation of thriving small businesses – but more can be done to encourage SME development and economic growth.
Efforts need to be made to encourage businesses to scale up. Data taken from the Organisation for Economic Cooperation and Development (OECD) shows that the UK remains near the bottom of the table in terms of percentages of businesses that grew to 10 employees or more within three years.
As John Allan so succinctly concludes: "Smaller businesses need time to adapt to incoming requirements, such as the national living wage, pension auto enrolment and the tax treatment of dividends."
Moving Forward
Current small business performance proves there's plenty of opportunity for SMEs to grow in the UK. Although taxes place financial burden on companies, the lower rates will help to counter-balance the impact.
In order to encourage growth, businesses shouldn't shy away from seeking investment opportunities. The FSB notes that only 22% of small companies wanted to invest in capital in 2015 – which is down from 30% the previous year. However, investing in product development, marketing, skilled staff and business premises are all vital aspects of any business success story.
References:
1) http://british-business-bank.co.uk/wp-content/uploads/2016/02/British-Business-Bank-Small-Business-Finance-Markets-2016-infographic.pdf
2) https://www.fsb.org.uk/uk-small-business-statistics.html
3) http://www.fsb.org.uk
4) http://www.fsb.org.uk
5) http://www.britishchambers.org.uk/QES%20Q4%202015.pdf
6) http://www.fsb.org.uk/media-centre/small-business-statistics
7) http://british-business-bank.co.uk/research/small-business-finance-markets-report-201516/