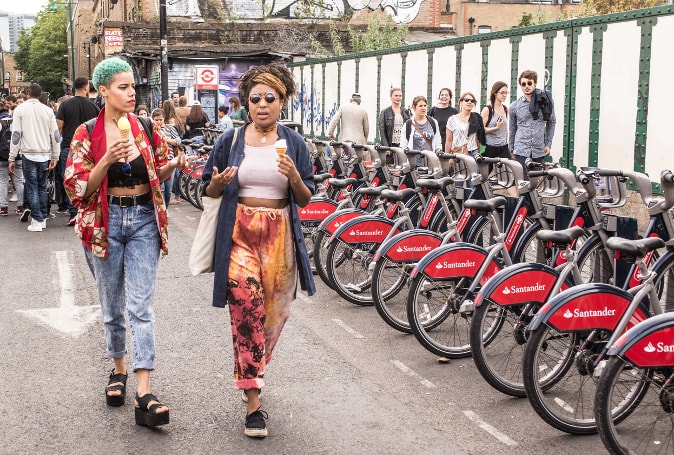 What is LEN and Why Does it Matter to Shoreditch?
Starting in July, the LEN (Low Emission Neighbourhood) scheme comes into effect in Shoreditch. Big changes are set to come with it – and it's anticipated that it'll radically improve living conditions in the area. Here's more information.
What's LEN?
The Low Emission Neighbourhood scheme is designed to improve air quality in areas across the capital, whilst promoting a more sustainable, healthier lifestyle. Zones that will benefit from LEN (in addition to Shoreditch) include:
Barbican
Greenwich town centre
Marylebone
Ilford Garden Junction
The LEN scheme has a total budget of £11m for all areas and is set to be fully in place by April 2019.
Shoreditch's New Instalment
You can't have failed to notice the new addition in Shoreditch on Great Eastern Street. The 'green' tower, with large blue letters reading out LEN, announce clearly that the area is part of the new scheme.
It serves as more than an announcement though; it also tells people that from that point onwards, unless you have an Ultra Low Emission vehicle or a local permit, you won't be able to drive in the area from 7am-10am and 4pm to 7pm, Monday to Friday.
Which Areas Are Effected by LEN?
The ban on certain vehicles will impact the area covering Paul Street, Blackall Street, Cowper Street, Tabernacle Street, Willow Street and Singer Street; and Rivington Street and Charlotte Road, which were made low emission zones earlier on in the year.
These roads were selected not only because they've been identified as some of the most polluted in the capital; but also because they contain key walking and cycling routes. The idea is to encourage as many people as possible to ditch their cars and reach for their bicycles instead (or walk / use public transport). Reducing the levels of traffic will also improve safety in Shoreditch too, and hopefully cut the number of car-related accidents by a significant amount.
What Do the Residents Think?
Shoreditch residents were invited to attend a public consultation in January and February 2018, to discuss the proposed plans and voice any concerns that they might have. The results of this consultation were released in March.
Naturally, there were some concerns about the impact of the scheme, particularly if residents owned vehicles that weren't ultra-low emission. However, they were reassured to find out that they would receive special resident permits which would exempt them from the scheme if this was the case.
How Does it Work?
The LEN scheme uses Automatic Number Plate Recognition, which checks all vehicles entering and leaving the designated zone. Vehicles are then checked on a system to ensure that they're Ultra-Low emission, and if they're not, a fine will be issued.
It's thought that the scheme won't have too much impact on locals anyway, as many of them walk and cycle already. However, it may cause problems for others; such as taxi drivers dropping people off within the area – only time will tell whether this is a real issue or not.