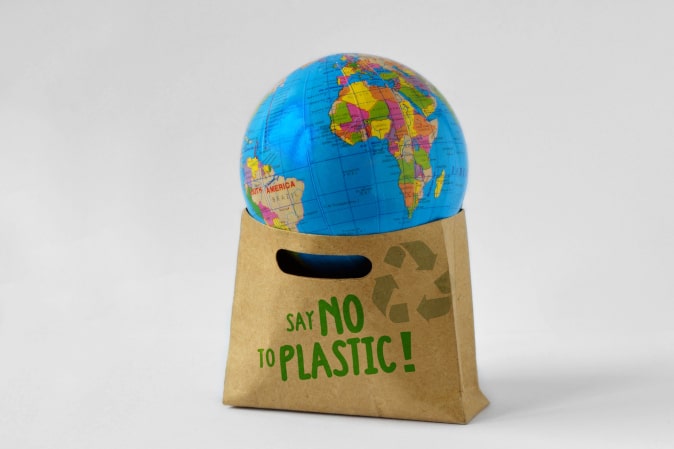 Why 2019 will be the year of sustainability in retail
2018 was the year when the world officially woke up to sustainability. Increasingly, shoppers are demanding a more eco-driven, ethical approach from retailers – and they're not afraid to call out businesses that fail to deliver.
Sustainability is something that benefits us all, and if it's not yet a priority for your business, it should be. Here's more information.
A Change is Underway
The fashion industry is a great example of sustainability in action. Last year, over 2.5 million people around the world took part in the Fashion Revolution movement through events or social media – which called for more transparency.
Retailers are responding accordingly. M&S has pledged to reach several eco / ethical goals that focus on 'wellbeing, community and planet'. Likewise, fashion brand Mango has taken active steps to make their business model environmentally friendly with their Committed campaign. They've also pledged to ensure that by 2022, 50% of their cotton is sourced sustainably.
Does This Affect You?
It doesn't matter if you're not working in fashion, the sustainability issue still affects your business. Consumers increasingly want to work with companies that are committed to reducing environmental impact and who act ethically and responsibly, at every stage of production.
In fact, green credentials can boost business; which means there are benefits for you as well as the planet. Here are a few ways you can be more sustainable.
Every major supermarket in the UK has pledged to ban unnecessary single-use plastic by 2025.This is largely due to public pressure, and highlights how important the issue is to consumers. Review your packaging practices and see if you can eliminate plastic waste entirely – your customers will thank you for it.
Know your supply chain. If you're selling physical products, it's vital to know where they've come from, throughout every stage of the journey. For example, if you're selling cosmetics that haven't been tested on animals, you'll also need to check that the ingredients haven't been tested on animals either.
Environmental changes. Even the little things can make a difference; for example, not leaving your computers on standby overnight, or investing in double-glazed windows to minimise the need to have the heating on. Purchasing solar PV panels or a green roof for your business is a great talking point and sends a clear message to the world that you're committed to making positive changes.
Is it Worth the Bother?
In a word, yes. 90% of CEOS agree that sustainability is fundamental for the continued success of any business in the 21st century.
Here are some interesting statistics to think about. 86% of consumers state that they support corporate activism, and 64% say they're more likely to buy from companies that adopt a positive stance on social and environmental issues. Even more interestingly, 66% of consumers claim they'd spend more on a product if the brand was sustainable.
The message is coming through loud and clear. In order to stay relevant and to keep making sales, you need to make sustainability a top priority this year.