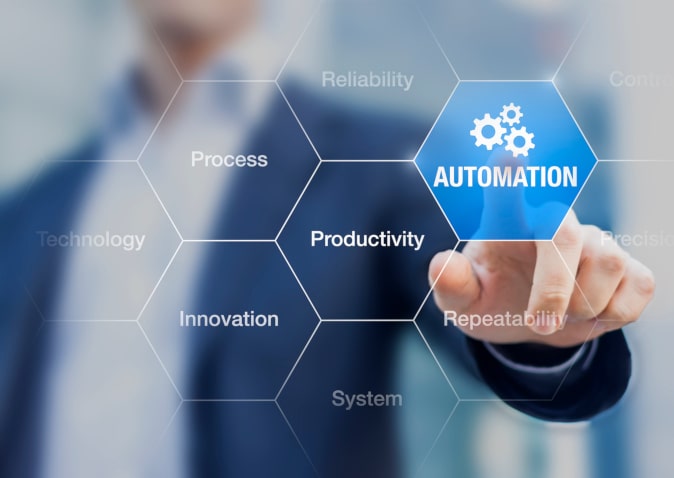 7 ways to automate your small business
One thing that small business owners seldom have enough of is time. Running an SME means you're likely to be busy all hours of the working day; and as such, making tasks less time-consuming should be a top priority.
This is where automation can come in handy. Even automating small aspects of your business can make a huge difference, leaving you free to focus on more important aspects of running your company.
7 Ways to Get Automated
Set up an email auto-response. Responding to emails can really eat up your free time. Instead of racing to reply to each enquiry as it comes in, use automation software to send out an acknowledgement email, letting the customer know you've received their message and will reply within a specified period of time.
Use Hootsuite. Social media is a great (free) marketing tool, but constantly logging on to add posts can take a huge amount of time. Hootsuite is a great scheduling platform, which lets you upload several tweets, Facebook posts and more in advance. It's a much quicker, easier way to handle your social media activity.
Automate questions and queries. A lot of emails are question-based; for example, asking whether you can deliver to a far-flung location or how a particular product works. Anticipate these questions in a FAQs page on your website, and even better, upload some explainer videos, detailing your services and products. That way, you can direct customers to these information pages, rather than explaining the same things over and over again.
Host meetings remotely. Meeting clients or business partners takes up a lot of time; which is why, if you can organise meetings remotely, you really should. Join.Me is a great way to host meetings with customers or team members, and it's also free to use.
Set reminders. It's so easy to forget vital tasks when you're busy. Automation software is brilliant for setting reminders throughout the day. For example, if a client calls you and you miss the call, you can make a note via the software, then receive a reminder later to return the call; or you can even set up an automatic email to be sent to the client, informing them that you're aware they've tried to get in touch and you'll get back to them as soon as possible.
Use task management tools. As a small business owner, you're likely to be busy, juggling many different tasks in order to stay ahead. A task management platform like Trello or Asana is a great way to keep tabs on what needs doing, and you can also share key information and files with others.
Manage your customers. You should always keep customer details and stay in touch with them on a regular basis (as long as you're acting within the new data protection laws). It's a shrewd move to set up an automated newsletter system, which automatically mails out your newsletters to all the email contacts on your database. This can also be used to notify customers of upcoming sales, new products and more.