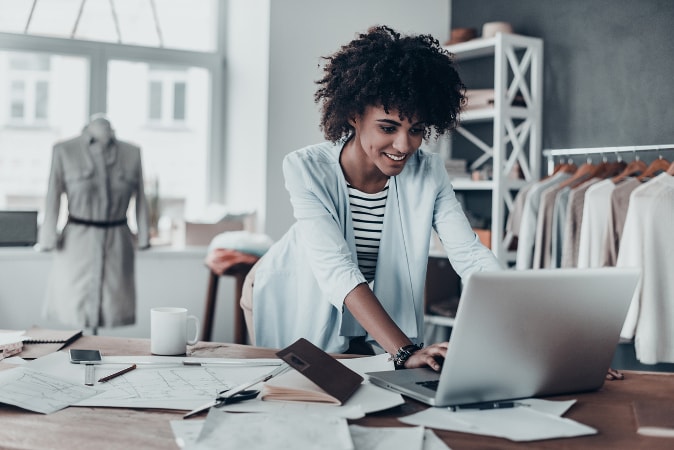 How to: improve automation in your small business

Have you ever felt that there simply aren't enough hours in the day to complete every task that needs doing? If so, you should focus on the role of automation in your business. It's likely that several day-to-day jobs could be automated instead of completed manually – leaving you and your colleagues free to focus on other aspects of growing your company.
Want to find out more? Here are some great ways to boost automation and streamline the running of your business.
Improving Automation – Top Tips
Stop creating manual invoices
Invoicing can take up a lot of time, particularly if you're sending out several invoices a week. Specialist invoicing software creates professional invoices (using existing data in your system); and it can be set up to send out reoccurring invoices on a weekly, fortnightly or monthly basis.
Automate your emails
Obviously, there will still be times when you'll need to send out a personally created email. However, if you want to mail out regular newsletters or sales emails, these are easy to automate. Popular sites like MailChimp can be used to not only automate your email campaigns, but also personalise according to the recipient's buying history.
Speed up social media posts
Social media is one of the most powerful marketing tools out there (and it's largely free), but it takes time and effort to upload posts. Platforms such as Hootsuite let you schedule your posts days in advance, across a range of social media sites, including Twitter, Facebook and Instagram. The free option on Hootsuite limits the number of posts you can schedule to 30, so it may be worthwhile investing in the paid package.
Streamline staff communication
Relying solely on emails to communicate in the office can be risky, not to mention time-consuming. Collaboration sites such as Asana means that staff can track projects, comment on one another's work and converse freely online. It can even reduce the number of meetings required – which again, saves time.
Address your customer service
There will be times when customers will require an actual human being to help them with their query or problem. However, more often than not, the answer to their question can be found in your 'how to' content. An automated customer service application will direct them to the right pages, and reduce pressure on your customer service department.
Simplify your eCommerce site
Managing an online retail site can be complicated, particularly if you're selling numerous products. Platforms like Shopify act as a one-stop shop, enabling you to manage unlimited products, fulfil orders, analyse sales data and customise your store. It's simpler than struggling with a CMS system, or having to phone your web expert every time you need to update your content.
Manage your accounts
Software like Quickbooks is ideal for managing your accounts, keeping track on cashflow, bills and invoices, plus managing your payroll. You can even use it to prepare your tax returns each year. Quite simply, it's far easier than relying on an Excel spreadsheet!