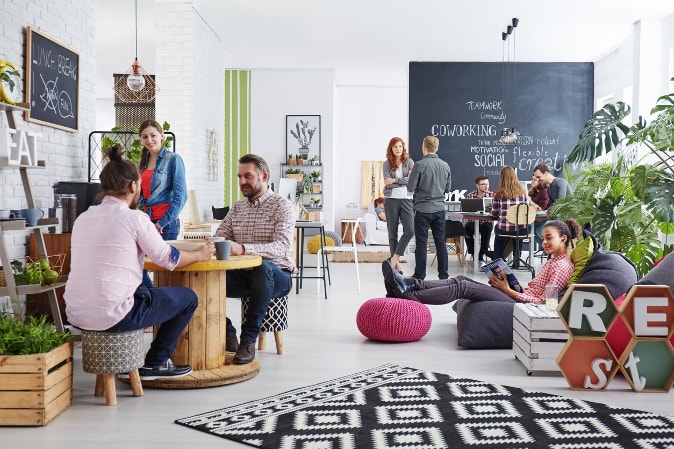 How to update your small business for 2018
2017 was a challenging year for some companies. Brexit negotiations cast uncertainty over businesses across the country; average household wealth took a slight dip, and people became more cautious about spending as a result.
The good news is that the future looks bright for 2018. The economy is recovering, spending is back up (good news for retailers), and small businesses continue to flourish. If you're an SME, keen to update your business for the forthcoming year, here are a few tips to help you.
How to Prepare Your Business for 2018
Get collaborating more effectively
Productivity inevitably improves if there's good communication amongst staff. A more open-plan working environment encourages collaboration – and it might be worth experimenting with if you haven't already. Alternatively, invest in collaborative working tools, such as G Suite or Asana. These great platforms enable staff to share work and alter it in real time, leave comments, and even set up video calls.
Embrace flexible working
Recent figures show that 1.5 million people now work from home in the UK. If you don't currently let employees work from home, ask yourself why; and if there's no practical reason why not, you might want to review your policies. By being a flexible employer, you're likely to attract better talent to the workplace, plus staff are often happier and more productive.
Make the most of social media.
Close to 40 million people in the UK use social media. You're probably already on the main social media sites – but are you using them to best advantage? Develop a specific social media strategy that focuses on long-term follower growth and engagement – it's a worthwhile form of marketing to invest time and money into, and looks set to become increasingly more important in 2018.
Assess your current premises
Now is a good time to ask yourself whether your office space is working for you or not. If it's starting to feel cramped or the location isn't quite right, you might want to consider taking the plunge and moving somewhere different. Analyse your current business needs carefully, then make a decision based on your findings.
Go paperless
Businesses across the UK are realising the importance of operating in an eco-friendly way. Make sure your eco-credentials are solid, as this not only helps the planet, but impresses clients too. Make it a New Year's resolution to go paperless. Don't print unless it's crucial – important documents can be scanned and saved in the Cloud instead.
Check your security
Hackers are becoming ever-more sophisticated, and it's imperative to assess your current security measures as swiftly as possible. Introduce new security measures where appropriate, such as limiting access to sensitive data, requiring two-step verification for certain actions, and investing in up-to-date firewalls. Ask employees to refresh their passwords too.
Make the most of your data
Customers expect greater personalisation these days; particularly in email correspondence or newsletter campaigns. Make 2018 the year you review your current data capture methods, and the year you invest in marketing tools that enable you to tailor content to suit the individual client.