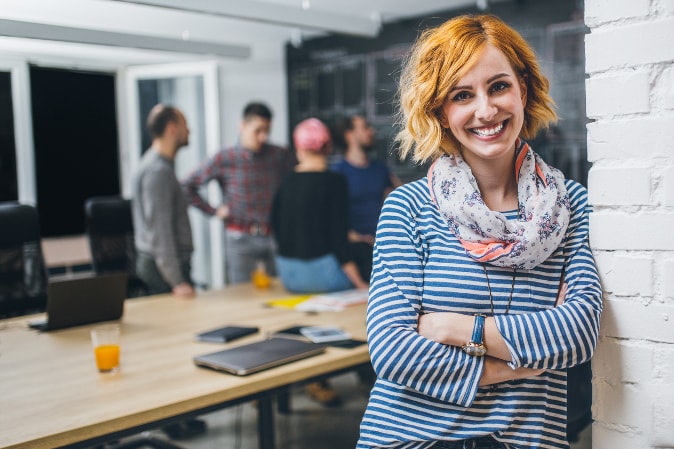 New to renting an office? Here's what you need to know

Renting an office marks an exciting step forward for your company, as you prepare yourself for future growth. However, if you're new to the commercial leasing process, it can be a daunting process.
Our useful guide details the main things you need to consider when you're looking for an office to rent, and how to get the best out of your new commercial property.
Before you start viewing
What space do you need?
Whilst larger premises might 'look' better, if you're paying more for needless space, you might end up with a cash flow problem. Try to find offices that match your actual requirements.
Where do you need to be?
Some locations are more expensive than others. You may want to set up offices in the best area in town, but if it's prohibitively pricey, renting offices in a cheaper location might be a shrewd move.
What's your budget?
Number-crunch before you start scouring the market. Work out your monthly expenses, plus what you can realistically expect to make in profit each month, then use these figures to determine how much rent you can afford.
When viewing the offices
Has it got the space / amenities you need?
No two offices are the same. Some might have a range of amenities, others may be just an empty space for you to make your mark on. As you're viewing the office, think about whether it'll work for your company on a practical level – you should check broadband speeds too.
Does it look like it's in good condition?
Most leasing contracts ensure that the landlord is responsible for maintaining and repairing the building, but this isn't always the case. If you're not happy about the condition of the office, ask the letting agent for further details about whether it can be improved or not – and if so, who will shoulder the costs.
Does it reflect your brand?
If you're a start-up with a limited budget, you may not have such a wide range of choice available to you. If you're working with a slightly larger budget, you may be able to afford an office with more personality, which enhances your brand.
The contract
What is the length of the lease?
Think about how long you're happy to be tied into the contract for. A short-term lease (six months or less) can be advantageous if you think you're likely to grow fast and need bigger premises in a short period of time. However, a long-term lease (a year or more) offers greater security.
Can you break the lease?
It's important to consider your plan of action if the worst should happen. If you decide to close the company, how easy is it to end the lease early? Most contracts should have a break clause – make sure you check before signing.
What's included?
Find out exactly what's included in your lease. For example, what are the service charges and do they cover all maintenance and repair costs? You're likely to be placed on a 'deemed contract' for your utility bills – you may want to review these as soon as possible, as they're often far higher than if you choose a supplier yourself.
What changes can you make?
You'll probably want to personalise the office to suit your brand, but be warned, some alterations might not be permitted under the lease contract terms. If you're not sure what changes you're allowed to make – ask.
Other things to bear in mind
Additional costs
When you're working out a budget, bear in mind that you'll need to pay business rates and insurance too.
How easy is it for clients to reach you?
If you're planning on having client meetings in the office, ascertain how convenient it is for them to get there. Is there a train station close by, or a car park they can use, for example?