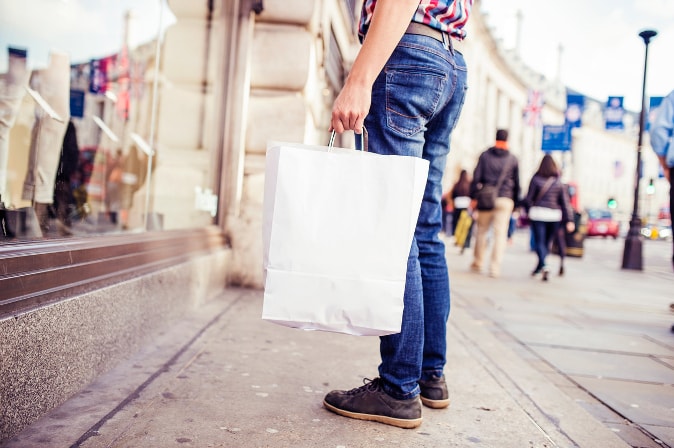 The Best Shopping Zones in London Locations for Independent Retailers
If you run an independent retail business, you'll know that choosing the right location is crucial to success. You may also know that location means more than geography: you have to consider non-geographic factors like footfall, transport links, atmosphere and the local customer base.
If you're planning to set up a retail business in the capital, we've come up with a small guide to some of the most well-known town centre shopping spots throughout London to help you get to know the ins and outs of a city location.
Westfield Stratford City
Although technically a shopping mall, Westfield Stratford City has the distinction of being next to Stratford Tube station and the overground station, and close to the town centre. It's a 175,000 m sq shopping zone, featuring the usual high street brands – however, it also has available space for smaller retailers, and the Great Eastern Market is actively aimed at independent producers. With an annual footfall of around 42 million, it offers a lot of opportunities for retailers of all sizes.
Carnaby Street
Situated just a few minutes from London's Oxford Street shopping area, Carnaby Street is a haven for forward-thinking independent retailers. In the 1960s, it was the city's hotspot for fashion, and it continues to attract young urbanites in their droves. On average, 44 million visitors come to the Carnaby area a year.
King's Road, Chelsea
The ultra-trendy King's Road in Chelsea is synonymous with top fashion brands, such as Mary Quant and Vivienne Westwood. These days, you'll discover plenty of unique boutiques and upcoming labels, not to mention the Chelsea Antiques Market, which brings an abundance of visitors to the area. Perhaps most significantly of all, King's Road is set to get a Crossrail 2 station (predicted to open in 2030), which would not only actively support local businesses, but bring an anticipated 5,000 people an hour (7am to 10pm) to the area.
Waterloo - Lower Marsh and The Cut
Recently nominated for the prize of London's best high street, Waterloo's Lower Marsh and The Cut has been praised for its diverse, vibrant atmosphere, and its steadily increasing footfall. The two high streets are ideal for smaller independent businesses, and the proximity to Lambeth North Tube station (a two-minute walk away) makes it highly accessible for visitors.
Croydon
Whitgift (Croydon's major shopping centre) is worthy of mentioning, as it's one of the largest retail zones in the country, covering 111,000 m sq in total. Retailers include both high street brands and independent ventures. It's located in the heart of Croydon's town centre, with both East Croydon and West Croydon stations only a few minutes away. It's also part of Tramlink – the country's latest tram network, and the first in London. The Centrale Shopping Centre is popular too, and serves around 4.67 million customers a year.
Shoreditch
In the last few years, Shoreditch high street has grown in popularity, and is now celebrated for its range of independent boutiques and unique retail outlets. As the UK's new tech district, it attracts a steady footfall of trendy young professionals, making it especially appealing for tech- or lifestyle related retailers. Shoreditch High Street overground station is just a couple of minutes' walk away, and Old Street Tube station can be reached in under ten minutes.