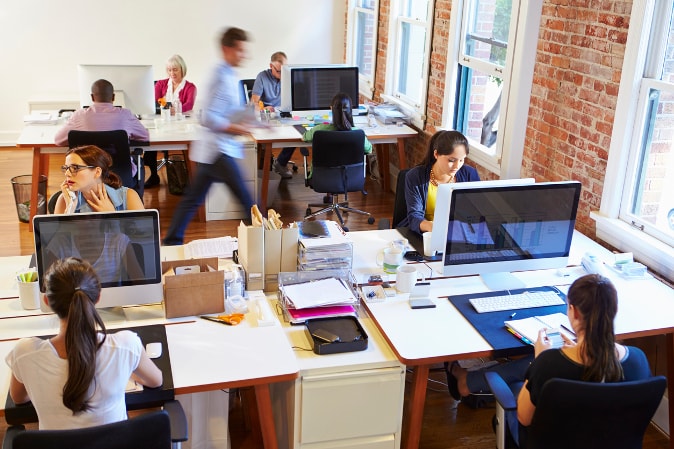 The Pearl & Coutts Commercial Rental Process Explained
If you're considering renting a property from us then firstly, thanks, that's great and you'll probably already have seen that we like to keep things easy and simple.
As a prospective tenant, we want to help you be as prepared as possible for the move before signing the lease. Renting a commercial property can be a bit more complicated than a residential one but it doesn't have to be confusing or time consuming. We have helped businesses like yours through this process hundreds of times and have it down to a simple five step process.
Step 1 – The Proposal
Once you (the prospective tenant) have viewed the property (or sometimes before) we will send you all available information on costs, service charge, insurance, VAT (if applicable), administration fee, etc.
Step 2 – Your Offer
If you're happy with these you can then make an offer in writing. If your offer is accepted you will need to pay one month's rent holding deposit to progress the process.
Once this is received, we will exchange the lease paperwork. We recommend you have your own solicitor look at it but you are under no obligation to do so.
Step 3 – The Deposit
Once we are both happy with all the paperwork, dates, and costs, you pay a further two months' rent. This is in addition to the initial one month's holding deposit. In total, this adds up to the mandatory 3 months' rent deposit we require.
This deposit accrues interest over the duration of the lease, it remains your money and is returned at the end of your lease
Step 4 – The First Rent
At this point, depending on what has been agreed in the lease, you will also pay either the first months or first quarter's rent.
You will also pay the building insurance for the year and potentially freeholder insurance dependent on the type of property. All these costs (if applicable) are detailed and made clear in the initial Heads Of Terms.
Step 5 – You Move
Paperwork is over – yippee. It's time for you to move in! You receive the keys away you go...
You can rely on us to help you find your perfect commercial property and assist you in each step of the rental process.