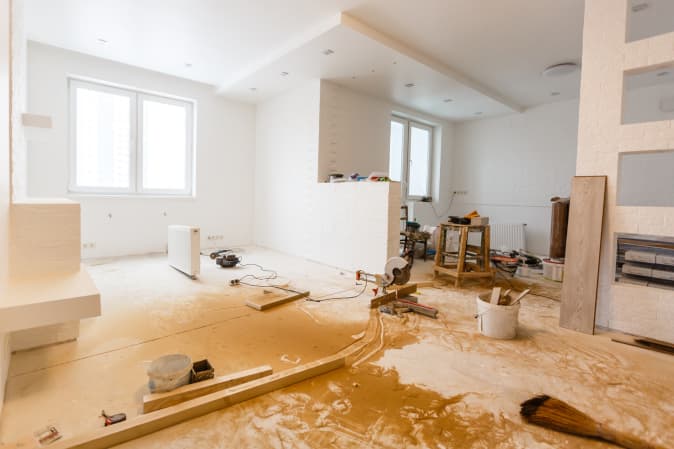 The Pearl & Coutts guide to office refurbishment
Refurbishing an office is a great way to breathe new life into tired premises. Done well, it can make better use of the available space, and represent your business much more effectively to visiting clients.
If you're planning to refurbish your office (or are moving to a new office which requires an overhaul), here's a handy guide to help you.
Refurbishing your office – some tips
Work out your 'why'. Before starting, identify what you want to achieve. Are you doing this to update your workspace? Or is it to improve the environment and make it a more comfortable place to work in? Know your reasons before you launch into action.
Communicate with your staff. Refurbishment is a much simpler process with everyone on board. Gather your team and ask for their input – after all, they're the ones who have to function in the space. You can also enlist their help with the refurb itself.
Set a budget. Work out exactly what you can afford to spend, and stick to it. You may want to set aside a little bit extra though, as refurbishments have a habit of running over budget.
Create a floor plan. Take measurements (or obtain them from your letting agent), then draw up a rough floor plan. This will enable you to work out where best to position furniture, and create sub-divisions within the space, if appropriate.
Consider the reality of the plans. As you're planning, think like an employee, and a client. Will this space work effectively for those that have to work in it, day in, day out? What will customers think when they visit? Will it be easy to move around in? Will it make a good impression? It's always hard to imagine how a refurb will look without actually seeing it, but try to envisage the end-result before you commit to a final layout.
Contact refurbishment companies. Draw up a list of office refurbishment companies in your area, then start to make enquiries. Remember, it's not just about costs; it's also about finding the right company for the job. Online testimonials can come in useful here.
Convey your needs, budget and time-frame. A good refurbishment company will view your premises, and take the time to sit down with you and identify your exact requirements. Don't be afraid to ask questions. For example, you may want to know what other offices they've worked on (photographic evidence is always useful – it provides insight into the quality of their work), how long they think it will take, whether they've identified any problem areas (e.g. old heating systems, old wiring etc.) and how they'll minimise disruption to your business.
Contact your landlord. Your landlord will need to know if you're planning to make any major changes.
Select the right furniture. When choosing new furniture, you'll need to be aware of the space you have available. For example, a large desk might look impressive, but it'll also make the surrounding area appear smaller. Remember budget too – if you're short on cash, second-hand furniture is a viable option.
Running your business during the refurbishment. Ideally, you want your daily business practices to be as undisrupted as possible; but the reality is that some disruption is inevitable. You may need to rent temporary offices to house your staff while the work is going on, for example. Consider the practicalities of how you'll continue to run your company while overseeing the refurbishment process.