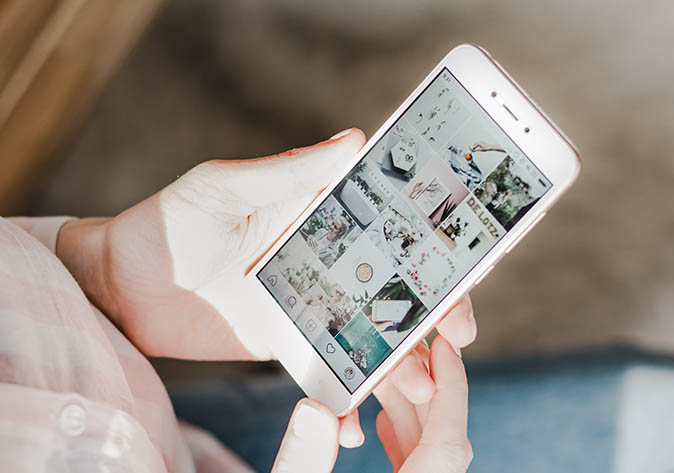 Whichever way you look at it, declarations regarding the apparent 'death' of the High Street were premature, to say the least.
For one thing, research suggests that approximately 99% of consumers have spent money in a physical store within the past few months. Of which, more than half choose to shop in physical stores to take advantage of sales, while more than 45% prefer to experience products in person before buying them.
Meanwhile, two-thirds of shoppers find traditional retail therapy just that - a great way of relieving stress and enjoying their free time. Consumer behaviour may be changing on a global basis, but this doesn't mean we'll be seeing the demise of the High Street anytime soon.
The Best of Both
Capitalising on shifting consumer behavioural trends means leveraging the best of both worlds. Owning and operating a physical store these days can be challenging, but can also be simplified by capitalising on the power of the web. Social media and retail go well together with brands on social media often outselling those who are not. 
Specifically, the unique reach and influence of social media.
But what exactly can you do to drive more in-store traffic with the world's leading social networks? Is there a way of transforming engagement and interest on social media into valuable foot traffic for your business?
Across the board, social media is one of the most powerful marketing platforms today's business has access to. Using social media for your shop  could help bring more qualified leads your way on an ongoing basis:
Encourage customers to check-in
Various major social networks now enable users to 'check-in' pretty much anywhere they go. The greater the number of customers who 'check-in' at your store, the more popular you'll appear on the respective social platform. Check-ins also contribute to prominence and influence, encouraging more prospective customers to check you out. Encouraging customers to check-in can be as simple as incentivising with discount codes, entry to prize draws or anything else you can think of.
Offer coupons and discounts
One of the easiest ways of driving store traffic using social media is to offer coupons and discount codes that are redeemable in-store only. Not to such an extent as to short-change your online customers, but more a gentle incentive to come and check out your store in person. This is also one of the simplest campaigns to track the performance of - you simply need to monitor how many customers use your coupons and how much they spend.
Don't think that offers should always mean a discount either - if you offer a quality brand, where discounts do not apply, consider promoting "value additions" for example, "Buy X and get a free Y". This allows you to offer tempting promotions to get customers into your shops, without devaluing the products that you offer. 
Use influencers
The power and appeal of influencer marketing can be used to achieve just about any objective whatsoever. In this instance, it's a case of motivating influencers to say good things about your products, your services, your store and so on. If it's a person or brand your target audience believes in, they'll believe what they say and take action accordingly. Whether your intentions are to boost sales or simply attract more people to your store for a look at what you do, just a few inspiring words from the right influencer can go a long way.
Post regularly
Building a successful social media presence is all about customer engagement.  This is where consistency comes into the mix, ensuring your customers are provided with a regular stream of content they consider relevant, valuable and engaging. On average, posting at least twice a day on a  Facebook page yields almost 60% more likes and nearly 80% more comments. A minimum of three daily Tweets is the recommendation on Twitter, while on Instagram, retails social posts should be anywhere between 1 -3 posts for maximum effectiveness. However, it's vital that you consider when your potential customers are online, and ensure that you are creating content that speaks to them - not just posting for posting's sake. 
Interact with your audience
Interaction also plays an invaluable role in nurturing engagement and interest - from a digital marketing perspective, this means building relationships and cementing brand awareness.   The greater the extent you interact with your customers online, the higher the likelihood they'll want to pay you a visit in person. It's the classic case of getting to know your customers on a more social level, which is precisely the point with social media platforms. Break down the conventional business-customer barriers and use strategic CTAs/invitations to channel them towards your physical store.
Special events and experiences
Last up, your customers will only visit your store if they feel there's something in it for them. More specifically, something they couldn't access by placing an order online. This is where the appeal of special events and experiences comes into the mix. One-off sales, guest appearances, in-store competitions and so on - all great ways of bringing more traffic to your physical store. Not to mention, all precisely the kinds of things you should be organising on a regular basis and promoting like crazy on social media.